George Mason University professor sues over vaccine mandate, cites his 'natural immunity' Tuesday, August 10, 2021
Todd Zywicki, the professor, filed a federal lawsuit in the Eastern District of Virginia earlier this month, alleging the school's policy regarding the coronavirus pandemic violates his constitutional rights.
His legal battle includes affidavits from his doctor that say Mr. Zywicki has natural immunity from the virus after having fully recovered from COVID-19 previously. The lawsuit argued there is stronger evidence available about natural immunity from the virus compared to data about immunity through various vaccines.
"The Policy violates both Professor Zywicki's constitutional and federal statutory rights because it undermines his bodily integrity and conditions his ability to perform his job effectively on his willingness to take a vaccine that his doctor has advised could harm him," reads the 45-page complaint.
GMU has a vaccine mandate requiring students to be vaccinated by Aug. 1 and faculty and staff by Aug. 15. Those who do not comply must show a medical or religious exemption.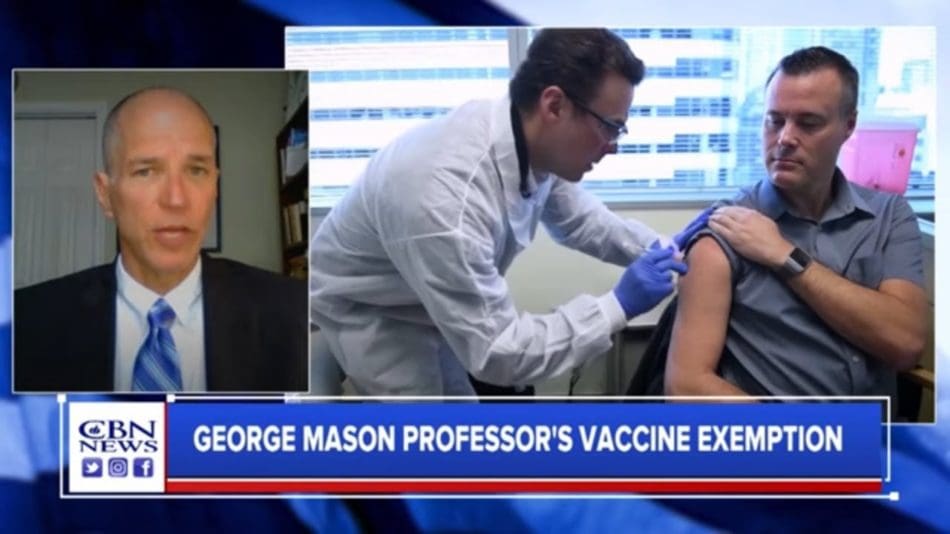 Dive Insight:
George Mason's response to the professor's lawsuit may be of interest to the many employers imposing or considering COVID-19 vaccine mandates. 
According to the statement provided by the professor's representation, the university will allow him to remain unvaccinated for medical reasons and continue to work on campus. But he still must maintain six feet of distance while holding office hours or attending in-person events, and he will need to complete a COVID-19 test once per week. The announcement did not offer whether the professor would need to wear a mask, but it specified the professor would suffer no professional consequences.
In the statement, the professor said his lawsuit has "increased public awareness that vaccinating the naturally immune is medically unnecessary." "I speak for tens of millions of Americans in the same circumstances I am in," he said, "and I call on leaders across the country to develop humane and science-based approaches as opposed to one-size-fits-all policies."
Employers may note that the professor's lawsuit specifically sought to avoid a medical exemption. "In my case, vaccination is unnecessary and potentially risky. My only other options are to teach remotely or to seek a medical exemption that would require me to wear a mask, remain socially distanced from faculty or students during, say, office hours, and submit to weekly testing," he wrote in an opinion for The Wall Street Journal explaining his decision to sue. And yet, it appears that the outcome of his lawsuit — what he described as a medical exemption — is almost exactly what the professor described he wanted to avoid.
George Mason University has not entered into any settlement with the professor, according to reporting from HR Dive sister publication Higher Ed Dive. The university has not granted any exemptions based on claims of natural immunity, the university said: "Granting such an exemption would not be consistent with current medical science or public health guidance."
Public institutions throughout the U.S. have been waging legal battles over vaccine mandates. Earlier this month, for example, the 7th U.S. Circuit Court of Appeals declined to review the claims of eight students from Indiana University, who said that the school's COVID-19 vaccine mandate violated the Fourteenth Amendment.