Have you ever considered how incredibly transformative it would be to fully immerse yourself in a foreign culture? We're talking about more than just learning a new language – though that is certainly a fantastic benefit! There is the opportunity to experience a rich and diverse cultural heritage, firsthand. You'll have the chance to witness and participate in events and traditions that are completely foreign to you.

And let's not forget about the artist community! Talented artists from all parts of the world flock to these countries to study, create, and showcase their work. Imagine being a part of that rich and thriving community.

Of course, we understand that traveling abroad can be daunting, especially when there is a balance to strike between pleasure, education, and business. But trust us when we say that the rewards of stepping out of your comfort zone and embracing all that the experience has to offer are immeasurable. So why not take that first step and explore a whole new world of possibilities?
What exactly is a cultural visa?
When traveling for cultural purposes only, certain visa requirements may apply. There may be more stringent requirements and shorter validity periods for work and study visas.
This visa is useful for those planning to engage in cultural pursuits of any kind, whether that be academic study, attendance at a cultural event, or participation in any other cultural activity (sometimes prescribed as non-remunerated according to the destination; otherwise, a work visa is mandatory).
Countries that provide cultural visas
Some countries will grant you a cultural visa if they believe you have a genuine interest in learning about their way of life. While this is not widely known, it will allow you to stay in some of these countries for anywhere from a few months to several years. It's incredibly helpful for first-time foreign workers who don't qualify for any of the "standard" visa categories.
1. European countries with Schengen Visa
It is possible to obtain a Schengen Cultural Visa in order to visit the Schengen Area for the express purpose of attending cultural events. They can travel throughout the Schengen area for up to 90 days with this short-stay visa. However, in order to qualify for a Cultural Schengen Visa, applicants must have a genuine, documented cultural purpose for visiting the Schengen area.
Who Needs a Schengen Visa?
If you are from one of the countries below, you must apply for a visa before you travel to one of the Schengen States: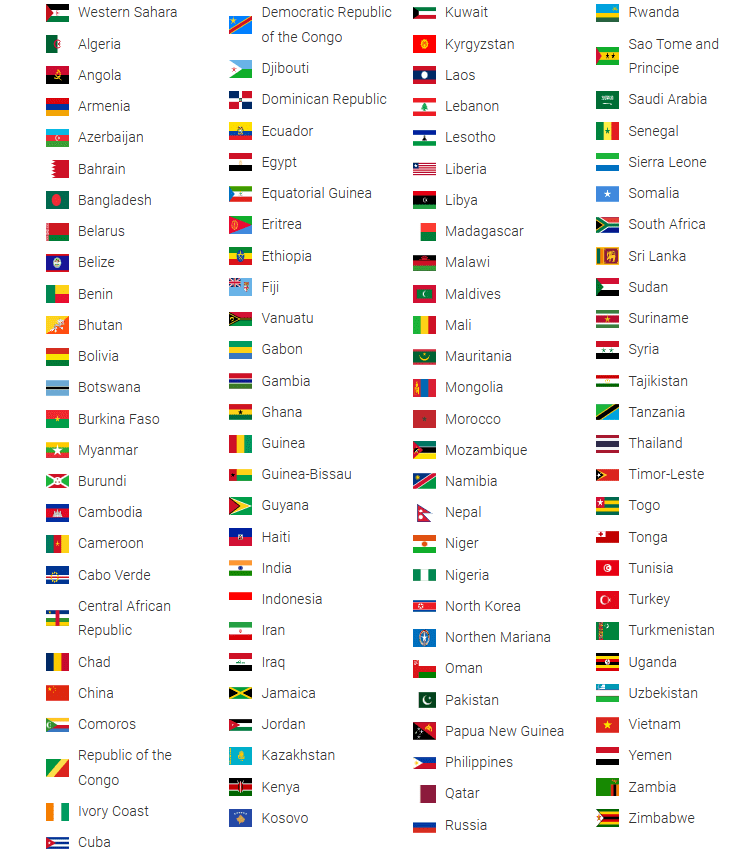 When to Apply for a Schengen Cultural Visa?
According to the Schengen rules, the earliest you can apply for a Cultural Schengen Visa is six months prior to your trip. Whereas, the latest you can apply is two weeks in advance.
You are highly recommended to apply about one month earlier for your Cultural Schengen Visa. Thus, even if the embassy delays the procession of your application, you will not risk losing your trip.
Schengen Cultural Visa Processing Time
The time required to process a Schengen Cultural Visa is roughly 15 days. However, this time frame may be extended in your particular circumstance. If you apply for a Schengen visa during a busy time of year, it could take longer to process.
How Long Can I Stay in Europe with a Cultural Visa?
There is a 90-day limit on how long someone with a Cultural Visa can stay in the Schengen Area. You can enter and leave the country as often as you like with a multiple entry visa. However, you cannot stay in Schengen for longer than 90 days in any 6-month period.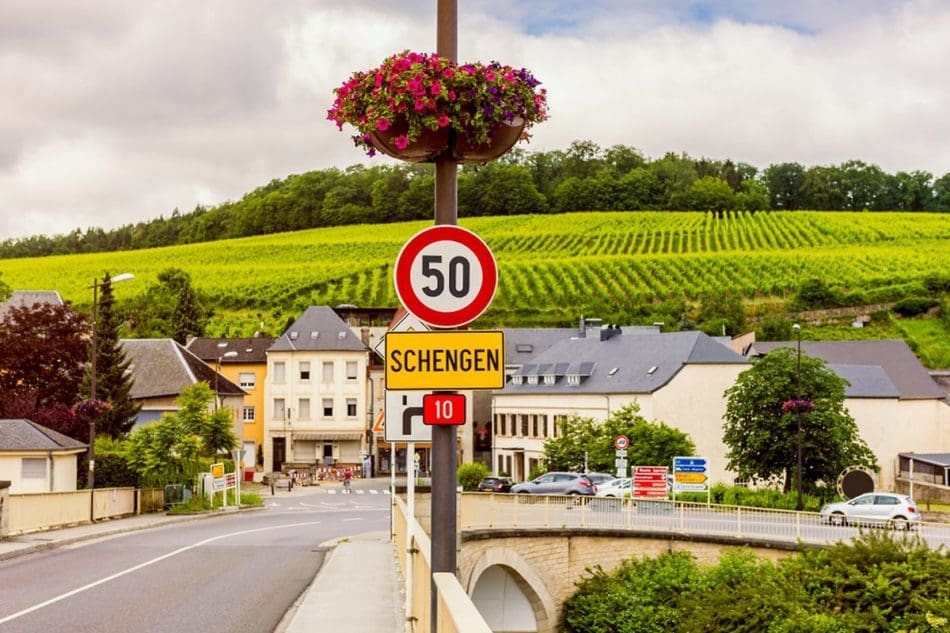 How Much Does a Schengen Visa Cost?
For all applicants, the Schengen member countries have settled on a single visa fee. Prices for Schengen visas are as follows:
| Category | Fee in Euro | Fee in US Dollars |
| --- | --- | --- |
| Adults | 80€ | $94.51 |
| Children aged between 6 and 12 years | 40€ | $47.25 |
| Children younger than 6 | Free | Free |
| Holders of diplomatic passports traveling for official purposes | Free | Free |
| Family members of an EU/EEA national | Free | Free |
| Students along with teachers during a school trip | Free | Free |
| Researchers and scientists traveling for professional reasons | Free | Free |
| Representatives of nonprofit organizations aged 25 years or less | Free | Free |
| Citizens of Armenia, Azerbaijan | 35€ | $41.35 |
2. Korean K-Culture Visa Hallyu
With its new cultural visa, South Korea has been gaining in popularity. The tourism industry in the country that was hit hard by Covid 19 is actively courting new talent and creative individuals thanks to the widespread popularity of K-Pop and K-Drama in the West. South Korea made it easier for foreigners working in the entertainment industry to permanently relocate to the country by streamlining the application process for visa D 10, also known as Visa Hallyu.
The term "Hallyu," which translates to "Korean wave," is a fitting description of the rising popularity of Korean culture around the world. This phenomenon encompasses not only Korean pop culture but also Korean manga, animation, video games, fashion, cuisine, sports, travel, cosmetics, and the Korean language itself, providing a wide range of career opportunities for foreigners interested in moving to Korea.
The digital nomad visa for South Korea will be available soon.
The government of South Korea is also thinking about creating a digital nomad visa. Since the Covid pandemic, more and more countries have begun to offer this novel type of visa. As a result, South Korea hopes to catch up with the rest of the pack by establishing its own digital nomad visa.
The government is keen to demonstrate that it understands the altered nature of the modern workplace and the elevated standards that its employees have set for themselves, both of which have gained momentum since COVID. The nationwide lockdowns have actually sparked a surge in telecommuting. There is a growing desire among workers to balance their personal and professional lives. One of their top priorities is a work environment that improves their quality of life.
3. Japan Cultural Activities Visa
Japan provides a "Cultural Activities ( Bunka-katsudo)" visa, which allows foreigners to travel for studies or to learn any skill related to the arts. Prospective ex-pats in Japan are more likely to opt for more conventional visas, such as student, work, or partner visas, despite the many advantages of the cultural visa. Cultural visas are not heavily promoted by the Japanese government because cultural projects are not as economically beneficial to the country as studying or working. 
How to Apply for a Cultural Activities Visa
You need a visa sponsor who is willing to sponsor your application in Japan if you want to apply for Cultural Activities visa status. In addition, you need to be able to demonstrate that you meet the criteria for your intended activity, your experience, and your Japan visa sponsor.
If you intend to study Japanese culture in Japan at a rate of approximately twice a week for a total of two hours per session while you are there, your application will be rejected. The laws do not specify the amount of time that must be spent studying or researching Japanese culture; however, you are required to participate in this activity for a minimum of 12–18 hours per week on a continuous basis in order to maintain your status as a visitor to Japan who is authorized to engage in Cultural Activities.
Permission to Engage in Other Activity (Shikakugai Katsudou Kyoka) allows you to work a specific part-time job in Japan beyond the scope of your Cultural Activities visa, but not as your primary source of income while in the country.
Applicant must either obtain a Certificate of Eligibility or read on for an alternative procedure. Please note that for a stay longer than 6 months a Certificate of Eligibility must be obtained.
*Period of stay: 3 months, 6 months, 1 year or 3 years.
Cultural Activities Visa Requirements
Passport (in original with at least two blank visa pages).
Visa Application Form , filled in digitally but signed by hand. (Russian nationals and nationals of NIS (Armenia, Azerbaijan, Belarus, Georgia, Kazakhstan, Kyrgyzstan, Moldova, Tajikistan, Turkmenistan, Ukraine and Uzbekistan) should submit 2 Visa Application Forms with a photo.)
Photo:
Taken less than 6 months before the date of application.

Both color and black and white photos are accepted.

Approximately 45×45 or 35×45 mm.

Facing straight to the camera and with white background.

Well centered with room above and below the head.

Photo quality, without smears or markings and with no shadow over the face.
In case where the person concerned intends to engage in the academic or artistic activities, or to engage in specific studies on Japanese culture or arts; the following materials are required;
Documents certifying the activities and its duration of the person concerned, and the outline of the organization where he or she intends to engage in the activities concerned.
Documents certifying the academic career, professional career and other career regarding the activity of the person concerned.
Documents certifying that the person concerned can defray all expenses incurred during the stay in Japan.
In case where the person concerned intends to learn Japanese culture or arts under the guidance of an experts, additional materials showing the career and the achievements of the expert, besides the documents mentioned above are required.
Copy of Swedish residence permit card (if applicable).
4. Dubai Golden Cultural Visa
The United Arab Emirates is rising in prominence as a result of its welcoming attitude towards the arts and culture. The purpose of this visa is to attract talented individuals, artists, and creators. Applicants must also include a one-year bank statement as proof of their minimum annual income of AED 120k. When applying for Dubai's cultural visa, applicants should remember:
Dubai Culture retains the right to remove or amend any of the terms stated on its website.
Getting a permit issuance or approval from Dubai Culture doesn't qualify as final approval. ‬It is a prerequisite to other procedures required to obtain approvals from local and/or federal authorities.
Cultural Visa Option
Residency fees
ID fees
10 years golden visa
2790 AED

($760 USD)

2280 AED

($625 USD)

5 years golden visa
1070 AED

($295 USD)

 575 AED

($158 USD)
How to Apply for Dubai Cultural Visa
To apply for a Cultural Visa in Dubai, applicants need send an email to cu**********@du**********.ae along with the following documents:
A copy of the Emirates ID‭, passport, and residence visa
Applicant's resume‭
Home address
Contact details
After providing all of the information and paperwork that is required, the following steps need to be taken in order to complete the process:
Applicants will be advised of the status of their application via email or phone call.
An accreditation license will be granted if their application is accepted.
The applicant must appear in person at the approved agency to receive the permanent resident visa.
The Q1 visa is a temporary work visa issued by the United States to international tourists participating in cultural exchange programs within the country. The employment also provides participants with a platform to introduce their culture and customs to their new American neighbors.
The Q1 visa holder's stay in the US will be spent taking part in training sessions organized by the US business. Visa holders can learn new skills, immerse themselves in American culture, and share their own country's traditions with locals in the United States. The United States and other countries can both benefit from this program because of the increased cultural interchange and information that will result.
The primary dissimilarity between the J-1 and Q1 visas is that the J-1 visa programs are managed by the US Department of State, while the Q1 visa programs are managed by USCIS. Thus, USCIS must be involved in all Q1 visa processes.
The Q1 visa is available to anyone who meets the requirements and can find an approved cultural exchange program in the United States ready to sponsor them.
Unlike the Q-2 Walsh Program Visas, which allow 4,000 citizens of the Republic of Ireland and Northern Island to spend 36 months in the United States training and working, the Q-1 visa allows for just temporary entry into the country.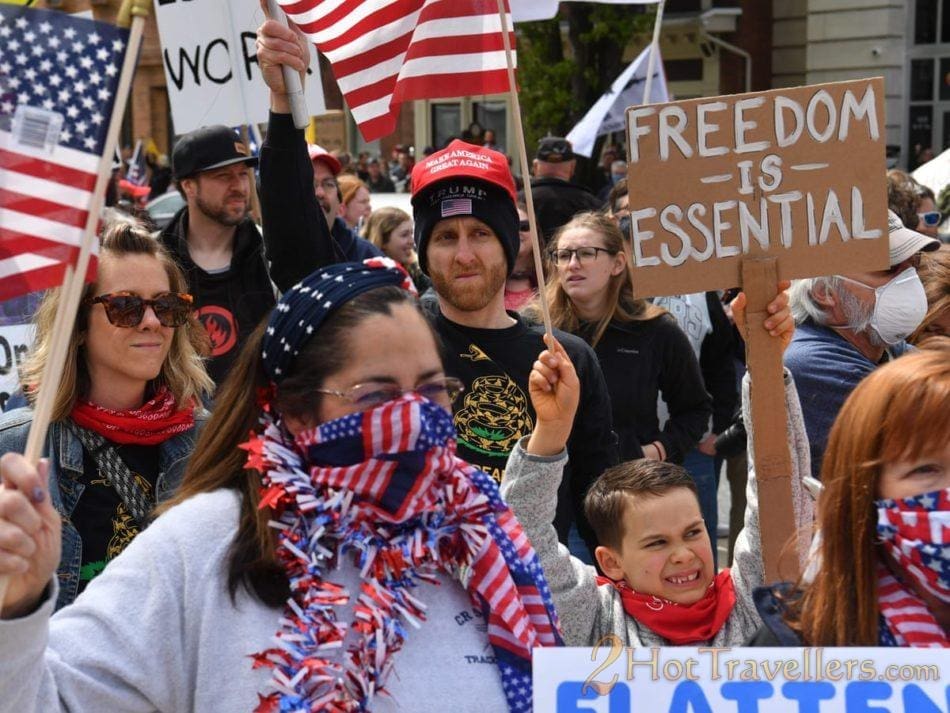 Obtaining a Q1 visa
Both the applicant and the employer or sponsor are required to participate in the Q1 visa application process. The sponsor is responsible for starting the USCIS approval process in order to recruit the visa applicant. As a result, the visa applicant cannot begin the process without first receiving official clearance from USCIS.
The following is a list of the steps that need to be taken.
Petition Submission
US Citizenship and Immigration Services (USCIS) must approve all petitions from employers or sponsors who wish to hire foreign nationals for employment in the United States. To get foreign people into the country lawfully, they will need to file a petition.
File a DS-160.
All applicants for a nonimmigrant visa must complete the DS-160, Application for a Nonimmigrant Visa, Online.  The confirmation page and code you receive after submitting are essential to keep on hand for your records.
Funds for the First Quarter Visa Application Period
If you need a Q1 visa, you'll need to pay $190 for the application. In order to move forwards with your application, you must pay this charge. Depending on the nature of the United States' connection with your home country, you may have to pay additional fees on top of the application fee. 
Set up that interview for your visa in Q1
Everyone seeking for a nonimmigrant visa at the United States Embassy or Consulate between the ages of 14 79 must appear in person for a visa interview.  (To prevent waiting around, it is best to book your interview with the US Embassy as far in advance as possible, given the likelihood of heavy workloads there).
Get your Q1 Visa Application paperwork in order.
You need to compile a documentation packet in order to substantiate your application and demonstrate that you meet the requirements for the Q1 visa.
Attend the interview.
Interviews play a significant role in the selection process. Be prompt for the interview and prepared with everything that will be required of you. 
How long does it take to get a visa in Q1?
The Q1 visa application process might take anywhere from 15 days to three months. If it takes longer than usual, you should check in with the US Embassy to which you submitted your application and explain the delay. They will get back to you when the processing time has passed to let you know if your visa was approved or denied.
In conclusion, cultural visas can give you the opportunity to experience something unique and different. If you're looking to get away from the hustle and bustle of everyday life, cultural visas can give you the opportunity to explore a different country and culture and gain a greater understanding of the world.
Ultimately, cultural visas provide numerous benefits for those looking to travel and explore the world. With these visas, you can get a more in-depth look into the culture of a country, save money, find new job opportunities, and experience something unique and different. Whether you're looking for a short or long-term stay, cultural visas can offer opportunities to explore, learn, and grow in a new place.