Ever wondered where the pulse of Manila marries the serenity of the sea?  It's Manila Bay, the epicenter of awesomeness in the Philippines. Manila Bay is a popular destination for tourists and locals to unwind and rejuvenate.  Imagine stepping out from the city's bustling streets and finding yourself face-to-face with jaw-dropping waterscapes. Trust me, whether you're seeking serenity or excitement, Manila Bay offers a warm welcome.
Before you pack your bags and let your adventurous spirit soar, hold up! There are some essential tips and must-knows you should be aware of before diving into the captivating experience that is Manila Bay. Are you ready? Scroll down to read more
ALSO READ: Manila Attractions: Things To Do In Manila
PLEASE NOTE:  Please be advised that this Manila travel guide hasn't been updated to reflect 2023 prices and travel guidelines. As soon as we are able to, we will provide an update. Many thanks for bearing with us.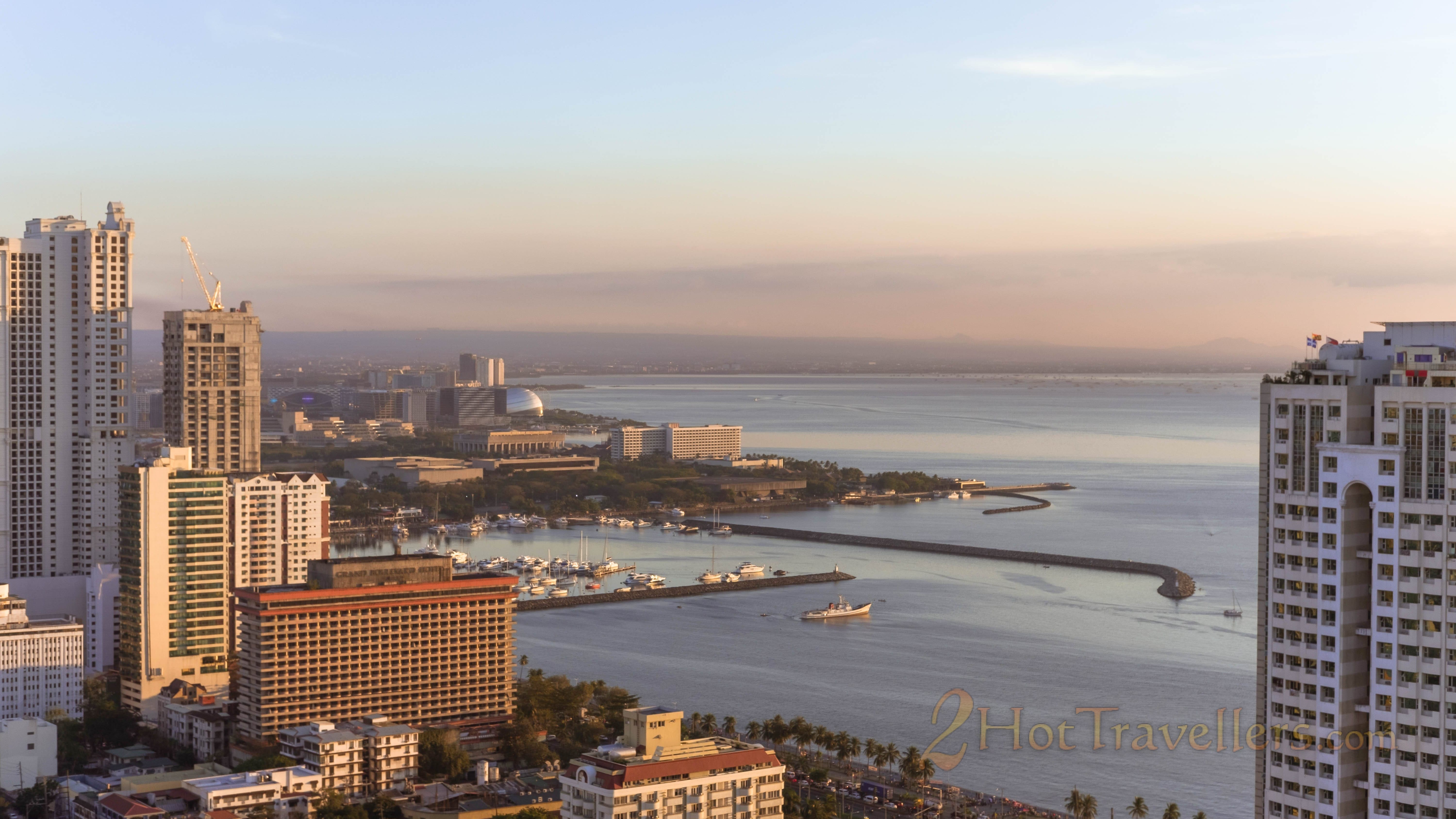 Ready to bask in the splendors of Manila Bay without breaking the bank? Listen up! Your wallet can breathe easy with free entry but keep it handy for those irresistible boat rides and museum tours. Now, if you're a foodie, you can munch on street eats for just a couple of bucks or dine like royalty for $10-$20. Shopaholics, prepare to haggle for those must-have souvenirs. So, how much damage are we talking about? For a day of 'basic' fun, you're looking at $20-$50, or about 1,000-2,500 Philippine Pesos. Feeling bougie? Then prepare to part with $100-$150 (that's 5,000-7,500 Pesos, if you're asking).
But hold on a sec, isn't it way more exciting to explore a place when you're clued in on its history, ideal visiting times, local currency, and must-do activities? So go ahead, read on and elevate your Manila Bay experience from 'just another trip' to 'the adventure of a lifetime.
3,000 years ago, Manila Bay joined Laguna de Bay. Recurring uplifts along the West Marikina Valley Fault produced the split. The Pasig River connects Manila Bay with Laguna de Bay. American troops led by Commodore George Dewey took Manila Bay in 1898. This engagement displayed U.S. naval might. All big Spanish ships were seized. Manila Bay's rich history and plentiful marine life made it the Filipino government, economy, and industry hub. During the Russo-Japanese War, three Russian-protected cruisers (the Aurora, Zhemchug, and Oleg) made port in then-U.S.-controlled Manila for repairs. Because the US was neutral, the vessels and their personnel were imprisoned until September 1905. During WWII, Japanese forces in Manila Bay conquered Corregidor Island. The Battles of La Naval de Manila in 1646 stopped Dutch attempts to capture the Philippines from this naval stronghold.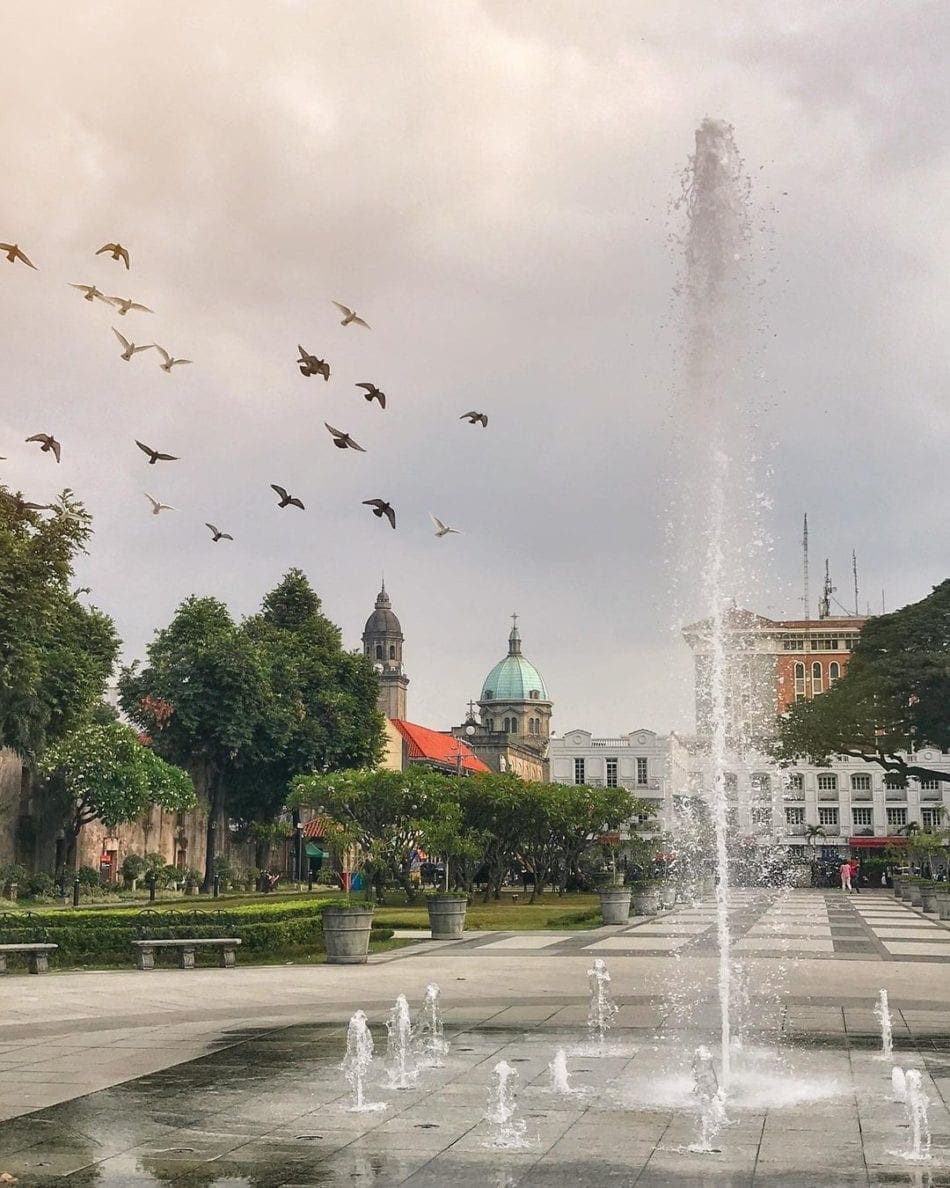 Rapid urban expansion and industrialization are contributing to decreased water quality and marine habitats. It's a popular place for walks and sunsets in Metro Manila. Much of Metro Manila's bayfront is reclaimed land, including the Philippine Senate and Mall of Asia.
Typhoon Pedring devastated Manila Bay's sea barriers on September 27, 2011. The floods inundated the US Embassy, Pambata Museum, and Sofitel Philippine Plaza. Repairs would cost P30 million. In April 2012, the renovated sea walls were unveiled to the public.
Throughout the centuries, Manila Bay has witnessed many significant events in Philippine history. During the Spanish colonial period, it served as the main port of entry for foreign traders, who brought with them various goods, technologies, and cultural influences. The bay was also a key battleground during the Philippine Revolution and Manila Bay: A Timeline of Philippine History the Philippine-American War.
Best time to visit Manila
In spite of the fact that the dry season runs from December through May, the months of January through April are considered to be the ideal time to visit Manila. Temperatures over these four months range from a low of 22°C to a high of 34°C, with an average of about 27°C. At this time of the year, there is a very low chance of precipitation, with an average maximum of only approximately six rainy days per month.
December and May, which are on the fringes of the dry season, can also be good seasons to visit but aren't quite as good as the finest time of the year to travel. In general, December is characterized by high levels of humidity, whereas May is characterized by uncomfortable levels of heat.
ALSO READ: What is the Best Time to Visit the Philippines?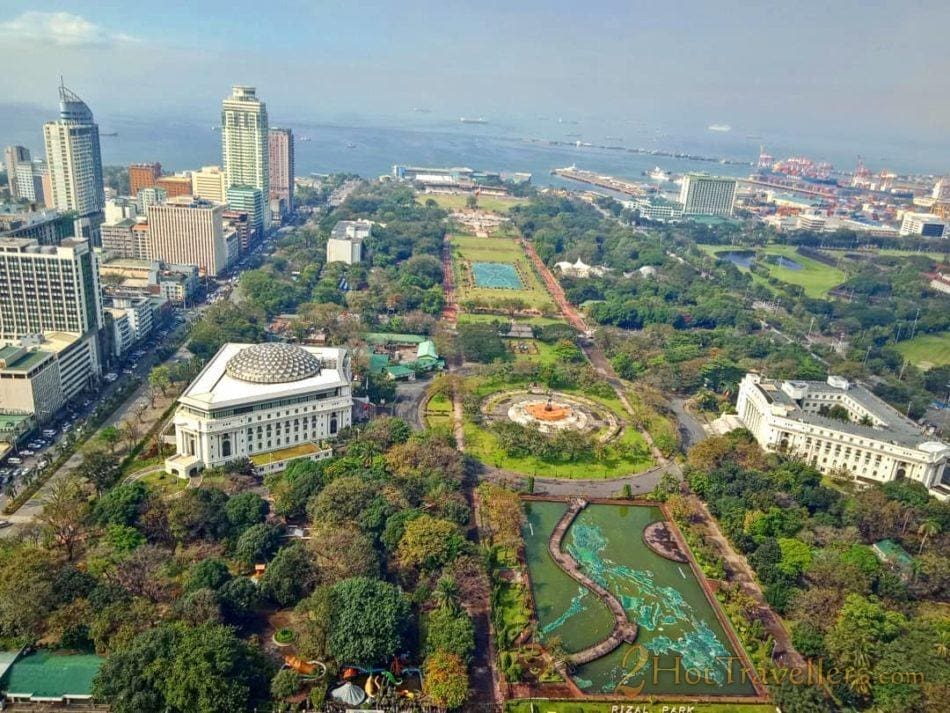 Where to Exchange Currency
In Manila, the best place to change money is at a licensed money changer. It's common for their rates to be 10% to 20% higher than those offered by banks. Don't change more than $100 at the airport because the exchange rate is so bad. To go to your accommodation and have some money left over for the first day till you can find a money changer, that should do it.
Those looking to make foreign currency exchanges can do so at money exchange counters located in the department shops of major shopping centers like SM and Robinsons (and even at SM Hypermarket and Savemore). These shopping centers are among the most accessible and trustworthy locations in the Philippines to switch currency. They also have fair rates of exchange for foreign currency.
ALSO READ: Overstaying Your Visa in the Philippines
Nonetheless, peso-to-dollar exchanges are not accepted by these firms. Although they accept other currencies, mall forex desks exclusively convert dollars to pesos.
WARNING: Don't trust someone who approaches you on the street claiming an unbelievable exchange rate. Avoid them like the plague; they're scams. Make sure to count your pesos and only use official money changers if you need to make a currency exchange.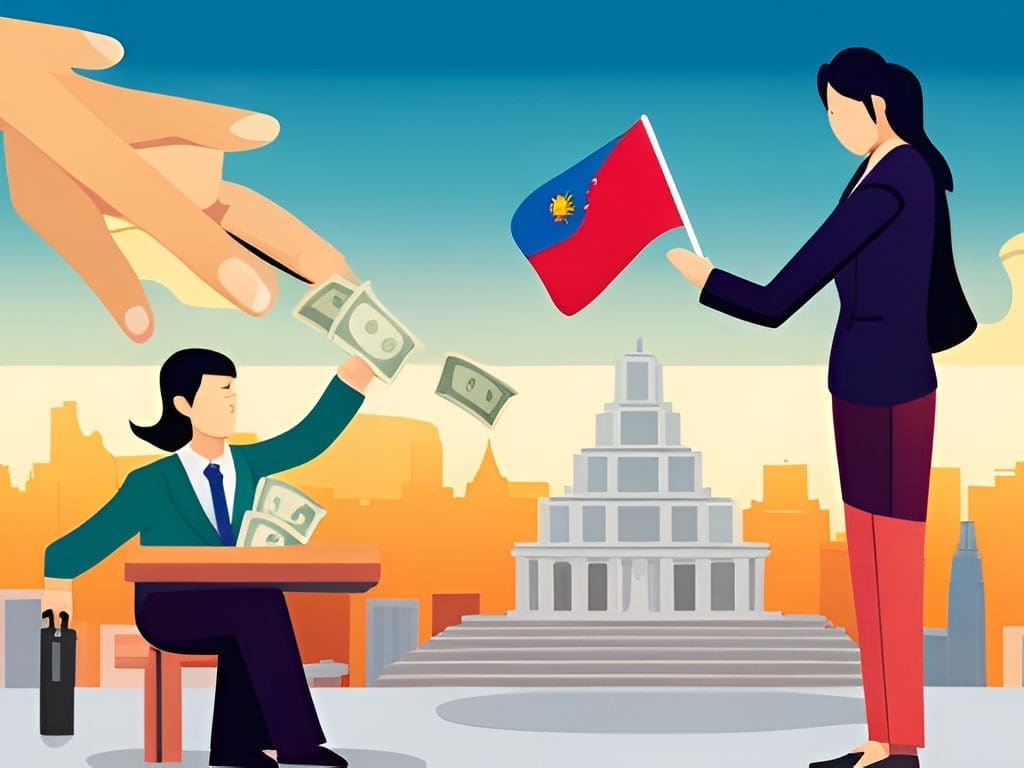 Breathtaking Sunset in Manila Bay
Manila has a lot to offer history buffs and bargain hunters, from significant landmarks and majestic churches to bustling shopping malls. One of the city's best sights, however, is located outside of Manila proper; visitors should not miss the brilliant orange and pink hues of the sunset over Manila Bay.
Visit the medieval walled city of Intramuros, go shopping in Divisoria, and eat your way through the world's oldest Chinatown before finding a quiet area along the Baywalk, which stretches for more than two kilometers.
In addition to the spectacular display of color over the placid waters of Manila Bay, the shared experience of witnessing this natural phenomenon is what truly makes this event unforgettable. Locals and visitors alike will constantly surround you as you bask in its splendor. It's a great way to kick off your night of fun after a long day.
ALSO READ: Types of Foreign working visa and work permits in the Philippines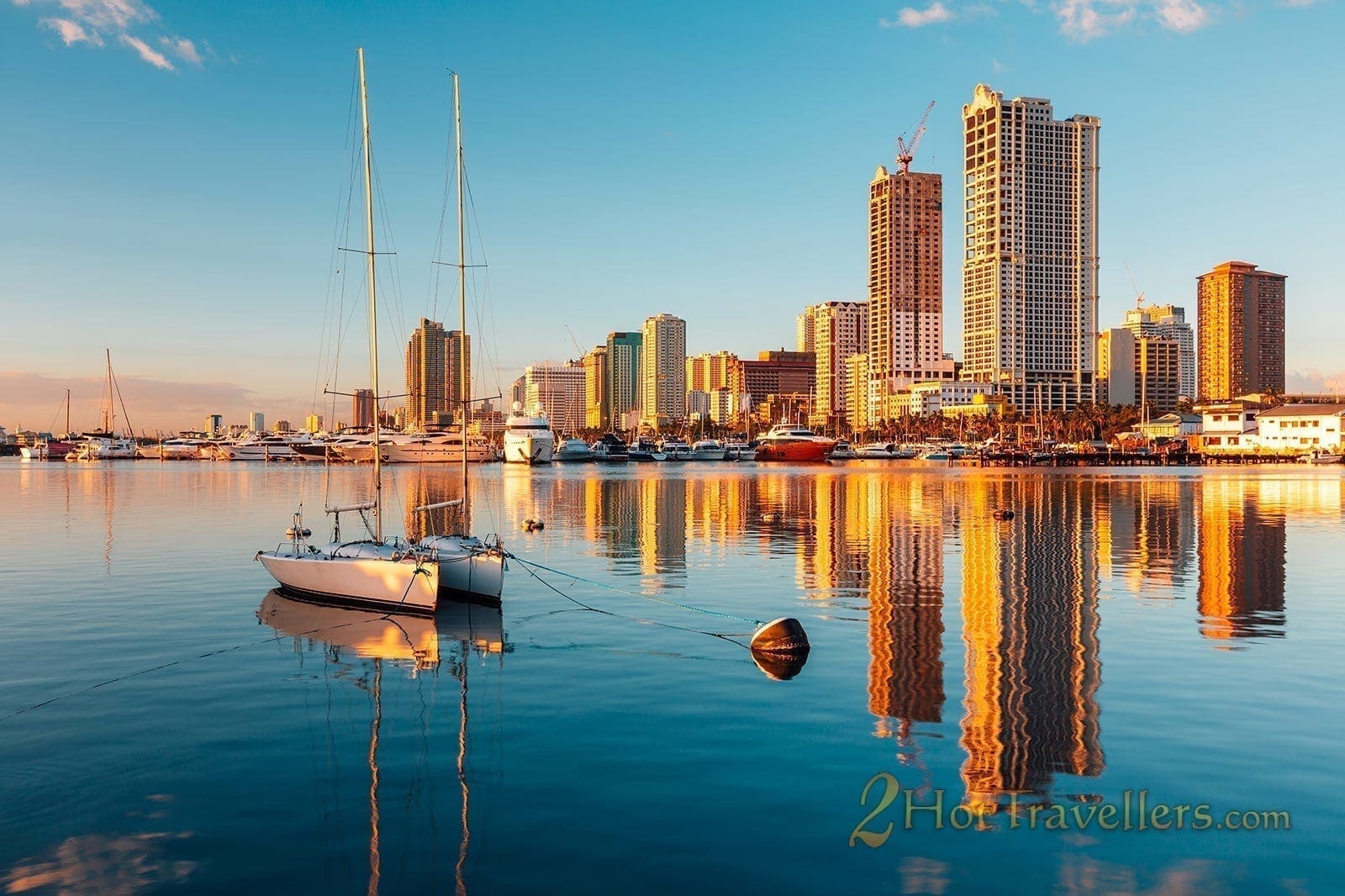 Enjoy Sunset or Night Dinner Cruise on Manila Bay
Take in the sights of Manila and the bay while dining on the delectable fare and listening to live entertainment. Climb onboard a dining yacht for a pleasant evening cruise along the shorelines of Manila Bay. Enjoy the passing scenery as you sit back and listen to live music (and make requests, if you so choose): the iconic sunset over Manila Bay, the glittering lights of the Mall of Asia, and the busy streets of famed Roxas Boulevard. Let the breeze of the tropics cool you off as you cruise along Manila Bay on an evening in the Philippines Enjoy a delicious meal of Filipino cuisine while listening to a live performance by a local band.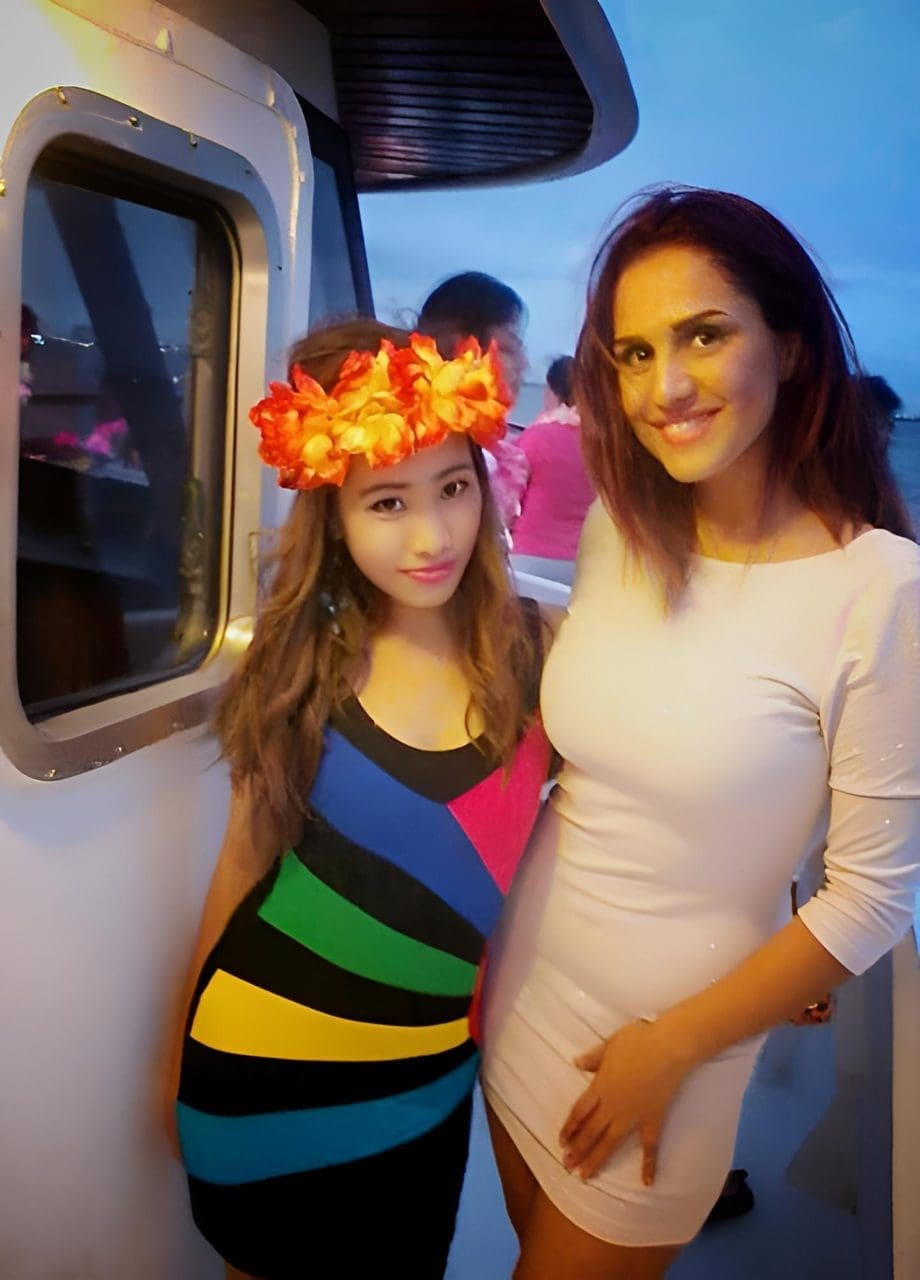 MANILA BAY RESTORATION
Manila Bay along Roxas Boulevard was formerly the best place in the country to observe and photograph breathtaking sunsets, but over the years, the bay has suffered from pollution and environmental degradation, caused by untreated sewage and industrial waste.
So, the Duterte administration pushed for the Manila Bay cleanup program in line with the Supreme Court's writ of Mandamus, despite all the problems and criticism about cleaning up and beautifying the area.
Now, it is the people who are delighted to experience a sort of "Miami" vibe of a white beach within the city, rather than the government, which used to be the one admiring its improvement.
ALSO READ:  Taal Volcano Tour From Tagaytay | Trekking Taal Volcano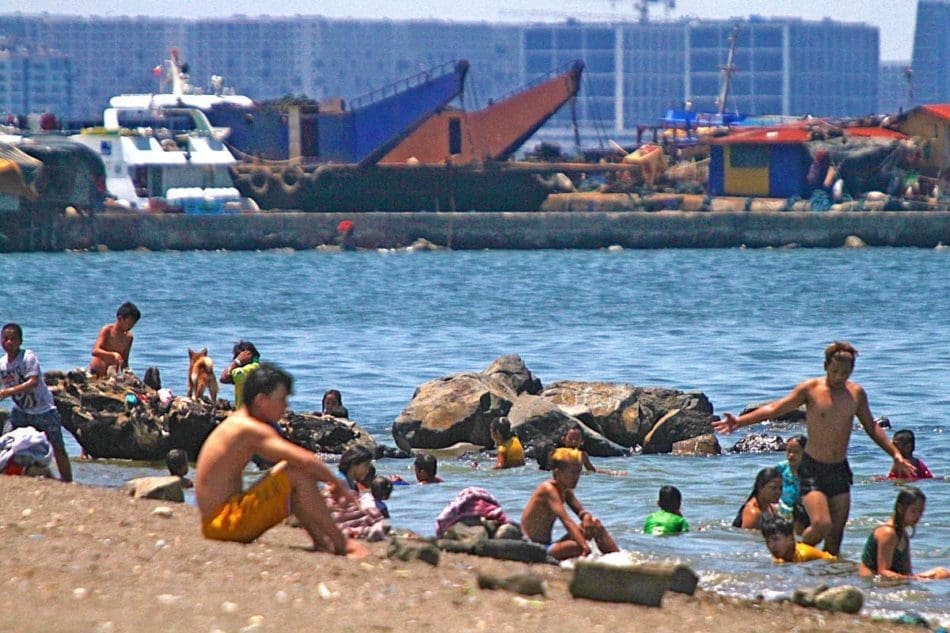 Despite its progress, Manila Bay has experienced its fair share of difficulties. Despite the difficulties, Manila Bay continues to play a significant cultural and historical role in the Philippines. As such, it serves as a metaphor for the country's will to persevere through difficult times and create a brighter future.
ALSO READ: What Foreigners Think about The Philippines Culture: Prejudice and Stereotyping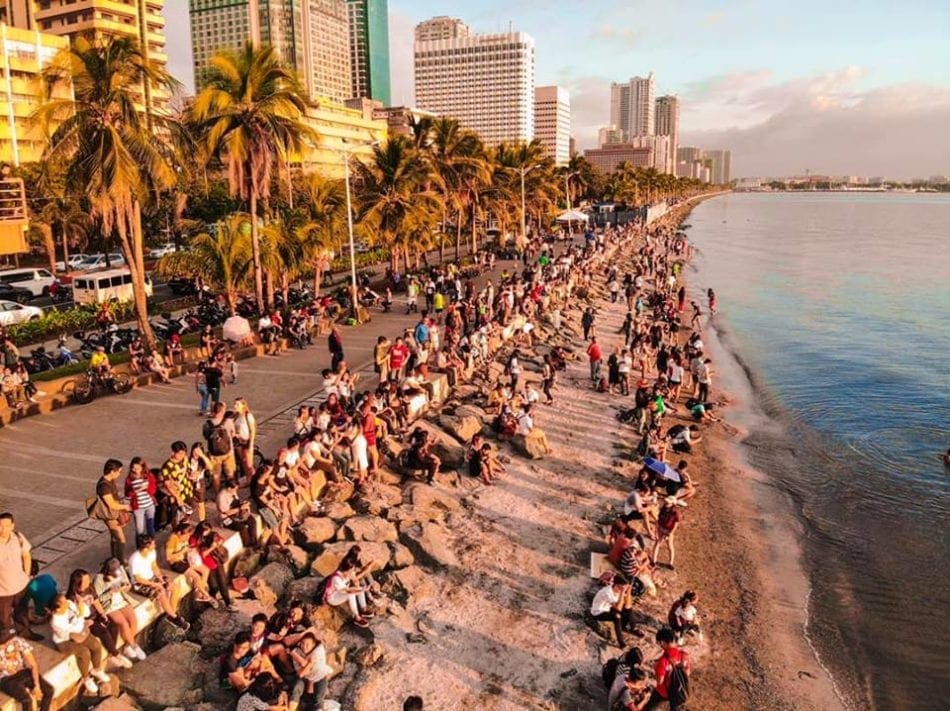 The neighborhood you select to stay in in any big city will be largely influenced by your desired activities, sights, and, of course, your travel budget.
A pleasant night's sleep in a beachside bungalow in Thailand can be had for just a few dollars, but I was surprised to find that the same level of luxury in the Philippines would cost significantly more. Not in the Philippines, no way.
Here are some of my absolute, in-depth, top-rated, and most recommended hotels in Manila.