Some foreigners have held a fair share of stereotypes about the Philippines culture, some of them were quickly proved untrue when they visited the country. Read on so you don't catch yourself guilty of presuming the following.
Globally, stereotypes and labeling are everywhere. Everyone is guilty of associating at least a few characteristics to certain groups of people. But it's important to be careful about these associations, understanding that while they may be commonplace, they are definitely not all-encompassing.
1. The Philippines is a dangerous country
Many travelers avoid the Philippines due to the idea that it's one big danger zone. But it should be understood that most things shown on the news are sensationalized. The media always tends to focus on news of tragedy and misfortune.
Basically, just like most other countries, basic caution should be practiced to avoid personally experiencing mishaps. Similar to other touristy big cities, for example, people should be more careful in the capital, being especially wary of their belongings and possible tourist traps.
There are also some areas in the country that even most Filipinos will avoid traveling too, like the far southern regions of Mindanao, due to recurring terrorist incidents. But otherwise, the country is not nearly as bad as portrayed by foreign media.
What Foreigners Think about The Philippines Culture
2. Outside Manila, it is all beaches and mountains.
Wrong again. While there are beautiful beaches, mountains, and tropical forests, there are cities outside Metro Manila and some of them are pretty nice. Even the smaller ones do not seem so rural as I had expected. Outstanding physical features of the Philippines include the irregular configuration of the archipelago, the coastline of some 22,550 miles (36,290 km), the great extent of mountainous country, the narrow and interrupted coastal plains, the generally northward trend of the river systems, and the spectacular lakes.
3. Almost every Filipina is a nurse.
A lot are, but not as many as it would seem at first. Nursing is a good way to get a job overseas, and for a while was the best way to get into the western country and US, so of course, Americans and westerns would see a disproportionate number of Filipino nurses. There really are a lot of nurses there as well as other health care professionals, and if you have cash, the health care system there is pretty good. But there are also a lot of other professionals in the Philippines, you just don't see them as much overseas. You might HEAR them however since BPO is now really big there. If you ever call for customer service or technical support, the chances are pretty good you will speak to a Filipino and you may not even know it. They speak English VERY well and some have managed to neutralize their accent so much you can't really tell for sure where they are from. They learn a very generic American accent for these jobs. 
4. There is a single Filipino language.
Technically true, since a dialect of Tagalog was renamed "Pilipino" (which is its endonym for Filipino) in 1959. There are some 120 to 187 languages spoken in the Philippines, depending on the method of … Including second-language speakers, there are more speakers of Filipino than English in the Philippines.
But there are over 100 languages of the Philippines, and some are spoken by millions.
ALSO READ: 21 Philippines Tourist Spots that Look Like Foreign Destinations
5. Filipino people are warm and friendly.
Yes, there are unfriendly Filipinos and even scammers, but for the most part, people are friendly and honest. Traditional Philippines Culture is warm by nature. Filipinos are usually very warm and friendly people who enjoy conversing with those around them. It is common to find strangers engaging in conversation or sharing stories with family, friends, or foreigners about their hometown, family, or country.
Forbes Magazine 2012 acknowledged the Top 15 Friendliest Countries based on the result of the HSBC's "Expat Explorer Survey" which had been released last month. The Philippines was able to rank as the Top 8 among the world and 1st in Asia. Malaysia and Singapore, two Asian countries that were also able to join the list, ranked 10th and 14th respectively.
Meanwhile, New Zealand, Australia, and South Africa were among the top 3 countries on the list.
The Philippines, being able to rank as Top 8 in the world and the 1st in Asia, goes to show how the well-known Filipino hospitality trait still remains as one of its greatest assets. All throughout the years, the country has been known to possess genuine hospitality towards visitors, foreigners, or expatriates. Weather on the streets might be excruciatingly hot but this does not negatively affect the warm smiles or the warm welcomes that will always be given by a Pinoy once they meet you.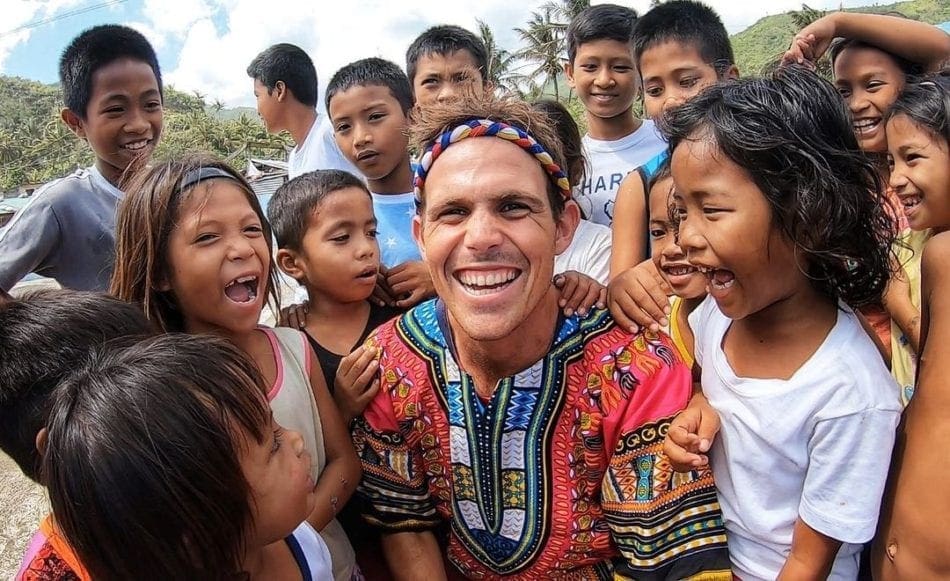 6.  Everyone is Catholic.
No again. The Philippines proudly boasts to be the only Christian nation in Asia. More than 86 percent of the population is Roman Catholic, 6 percent belong to various nationalized Christian cults, and another 2 percent belong to well over 100 Protestant denominations. In addition to the Christian majority, there is a vigorous 4 percent Muslim minority, concentrated on the southern islands of Mindanao, Sulu, and Palawan. Scattered in isolated mountainous regions, the remaining 2 percent follow non-Western, indigenous beliefs and practices. The Chinese minority, although statistically insignificant, has been culturally influential in coloring Filipino Catholicism with many of the beliefs and practices of Buddhism, Taoism, and Confucianism.
7. Everyone is poor.
Nope! Not everyone. Despite a declining poverty rate in recent years, 21.6 percent of the Philippines population still live below the national poverty line. Rural areas the country show a poverty rate of 36% in comparison with the 13% of urban areas. Unfortunately, poverty is expected to increase in the Philippines because of the coronavirus crisis. This will lead to a decrease in consumption growth and further income losses. Therefore, greater efforts are necessary to combat poverty in the Philippines amid the pandemic, which has hit the impoverished the hardest. As a whole the country is still poor, but nowhere near as poor as it was 20 years ago.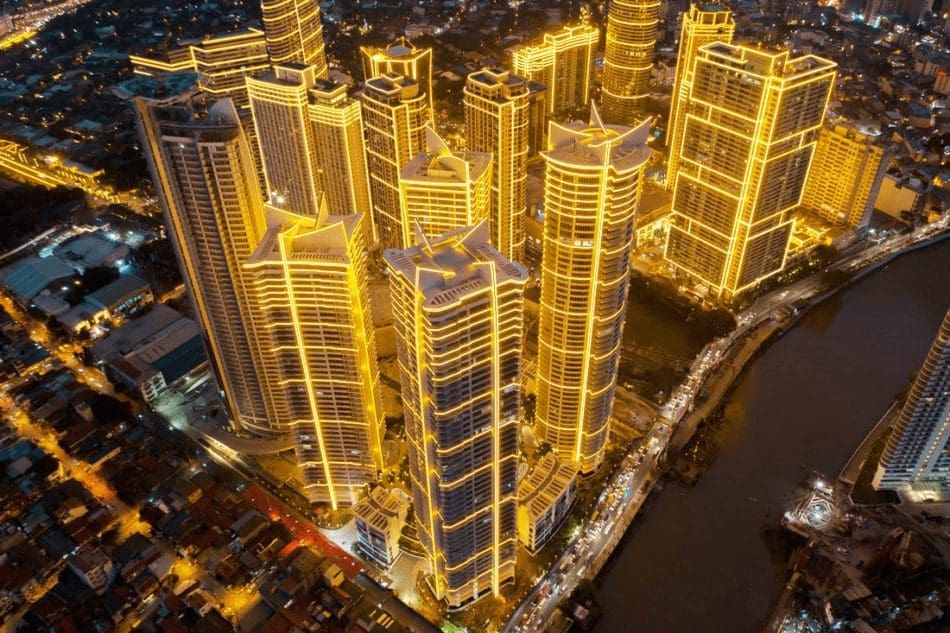 What Foreigners Think about The Philippines Culture
8. Filipino food is just bland southeast Asian food.
Well, SOME of it is. But there are Chinese, Spanish, Mexican, and American influences as well. I used to think of Filipino food as "Thai without the spices" plus some dishes imported by the Spanish, but there are dozens of regional cuisines including some that ARE spicy. I have also found that I like most of them, especially when made with the freshest ingredients which is a common thing there.
Historically speaking, we don't have to look too far down to understand exactly why the Western gaze and the Filipino consciousness are so deeply entwined. Centuries of colonization by Caucasian forces have left an indelible mark on the Filipino psyche, and even the most radicalized of us cannot immediately cut the cord between themselves and the monolith that is the Western (see: American) media machine. There is no denying that American media is almost Filipino in the way that it persists in local conversation.
9. Filipinas are quiet and submissive.
Philippines Culture – Not so much, at least not all of them. Whoever came up with that stereotype was probably, knowingly or not, paying them to act that way. Filipino women aren't submissive. They are not the same as other Asian women. They are domineering so most of the time the husbands are under the wives ' skirts. Throughout Asia, the women rule the home, and the man as "pillar of the home" provides the need of the family.  Filipina women only 'appear' submissive when they are single and trying to attract a mate. But once given the expected and required 'home' that the woman feels entitled to, they rule it.
They are more traditional than American and western women and usually a little quieter, although God helps you if you pick the wrong one to get angry. Some of the reputation for "quiet and shy" may come from being uncomfortable with speaking to foreigners. Other parts of this stereotype seem to be wishful thinking. However, the real thing really is much better than the stereotype
10. Filipinas are all beautiful.
Another mostly true one, but that may say as much about my ideas of beauty, which, as they say, is in the eye of the beholder, as anything about the people themselves. I have met so many beautiful women there and I am now married to the most beautiful among them. And the sweetest yet fierce. I am a very lucky man, especially in that regard. Also, in my experience, Filipinas age well. I have met quite a few women in their 60's who are still very attractive. Now not ALL of the women there are beautiful. That would be an exaggeration. But enough are that I feel like this stereotype has some basis in reality.
11. Filipino are not hygienic
WRONG. Filipinos know how hot a typical summer day is in the Philippines and will tell you that they can't survive the rest of the day without taking a bath. This is because the country is humid, which makes your sweaty skin feel sticky. This sticky feeling is irritating. The way to get rid of this?
Filipinos only take a bath occasionally. Yes. Occasionally. You've read it right. Some of them take bath/shower twice a day. Once in the morning, and once before bed.
And even when they go abroad to stay in a country that has winter, it is part of their hygiene to take daily showers/baths in order to maintain cleanliness. There's more to bathing than hygiene.
12.SOME Filipinos are lazy and dependent while others are hardworking and resourceful.
Being lazy or hardworking has nothing to do with nationality, but with human nature, you can meet both in any country and at the same rate. You will meet both types of Filipino, like everywhere else.  And the fact is that like everywhere else, you will find both lazy and hardworking people in the Philippines. 
In general, Filipinos are hardworking given the right opportunity, proper working environment as well as good compensation. Unfortunately, with the lack of good-paying jobs available in the country, idle people proliferate everywhere, thus, giving the wrong impression that Filipinos are lazy.  The Philippines Culture is slowly being eroded by a western mindset. Yes, twenty-five (25%) percent of Filipino are lazy – sitting and lying down all day long, just waiting for anything that may come their way. You can find that 25% everywhere;
lazy persons in rural areas who would pass the day; gambling, drinking, neglecting their family, sulking in dark corners of their house, complaining against government neglect rather than cultivating and planting the barren and unattended lands surrounding their lot and in the end turning to the rebel secessionist movement to justify their laziness;
lethargic persons in urban squatter areas who would rather sell illegal drugs and resort to crimes to justify their excuse of being poor;
"pretending" beggars in the streets who would rather beg /extort for easy money, and
many more clear images of indolent people.
13. If you've seen one island, you've seen them all
Philippines Culture – Another misconception of first-time Philippine visitors is that all islands in the country are more or less the same, therefore, going to a few is enough to "experience the whole country". This could not be more wrong. Aside from over 7,000 islands making up the country with their varying languages, cuisines, groups of indigenous peoples, cultures, and traditions, these islands are also stunning in their own ways and they offer varying activities to travelers. Party in Boracay; surf in Siargao; dive in Anilao; snorkel in Palawan — they all have their own gems so a little research before a trip will go a long way.