What is it about the Philippines that makes it different from the rest of the world? Well, for one thing, the Filipino culture. Here are things you should know about Filipino culture that sets them apart from any other nation. Like everywhere else in the world, it has positives and negatives. But hey, let's focus on the positive, okay?
Filipino Culture and Traditions are valued
Filipino culture is a combination of cultures of the East and West. Filipino identity was created primarily as a result of pre-colonial cultures, colonial influences, and foreign traders intermixing together; gradually into a uniquely Filipino identity. And yes, Filipino culture is a buoyant story that tells of the nation's journey through the centuries. Customs reflect the people's faith, their oneness with others, their affinity with nature, and their celebration of life.
Filipino culture and tradition are important in the Philippines. The old ones are more careful about showing and teaching the younger one about Filipino tradition and cultures. Filipino culture has a big part in every Filipino life. It influences the people to apply it in their daily life and be a good example to a younger Filipino. Filipino culture is unique to other countries. In addition, the tradition of Filipino people is more conservative than in Asian countries.
Filipinos, traditions in their home, and their family are important. They usually set aside a specific day for a certain celebration like festivals, birthday parties, reunions, etc. Furthermore, of course, every gathering is dedicated to keeping up with each other over sumptuous food.
ALSO READ: 21 Philippines Tourist Spot that Look Like Foreign Destinations
The Philippines is unique among its neighbors in the South East Asian region in that the majority of Filipinos identify as Christian 92.5%.
More specifically, 82.9% of the population identifies as Catholic, 2.8% identify as Evangelical Christian, 2.3% identify as Iglesia ni Kristo and 4.5% identify with some other Christian denomination. Of the remaining population, 5.0% identify as Muslim, 1.8% identify with some other religion, 0.6% were unspecified and 0.1% identify with no religion.
The Catholic Church and state were officially separated in the 1990s, yet Catholicism still plays a prominent role in political and societal affairs.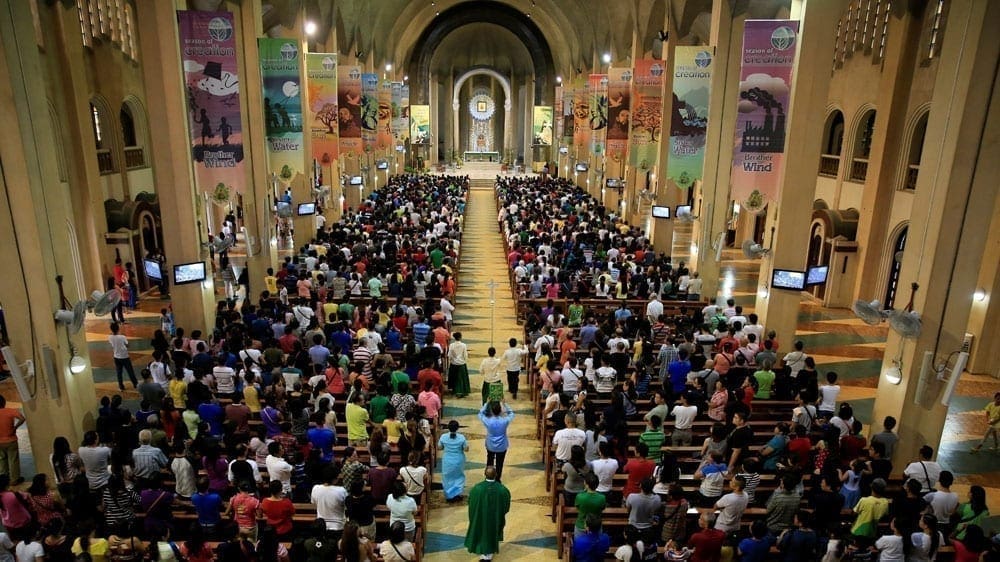 Filipino Culture and Traditions
The denomination of Christianity that became most embedded in Filipino culture is Catholicism, which was introduced in the Philippines during the early colonial period by the Spanish.
Black Nazarene is a religious icon in the Philippines, which draws millions of barefoot men and women in search of miracles every year.
Hundreds of thousands of Catholic devotees took part in an annual procession lasting 22 hours, where they carry a centuries-old icon of Jesus Christ through the streets as barefoot worshipers climb over each other to kiss, touch, or rub bits of cloth on the statue. The Black Nazarene is an ebony statue of Jesus Christ brought to the Philippines in 1606 and is believed to have miraculous powers.
The procession of the Black Nazarene in Manila drives devotees to tears while it leaves the others, including Catholics themselves, shaking their heads in bewilderment. One of the astonishing scenarios during the Translacion is when people attempt to get near the statue by climbing the sea of people to kiss the Black Nazarene's cross.
ALSO READ: Tagaytay Tourist Spots You Need To Visit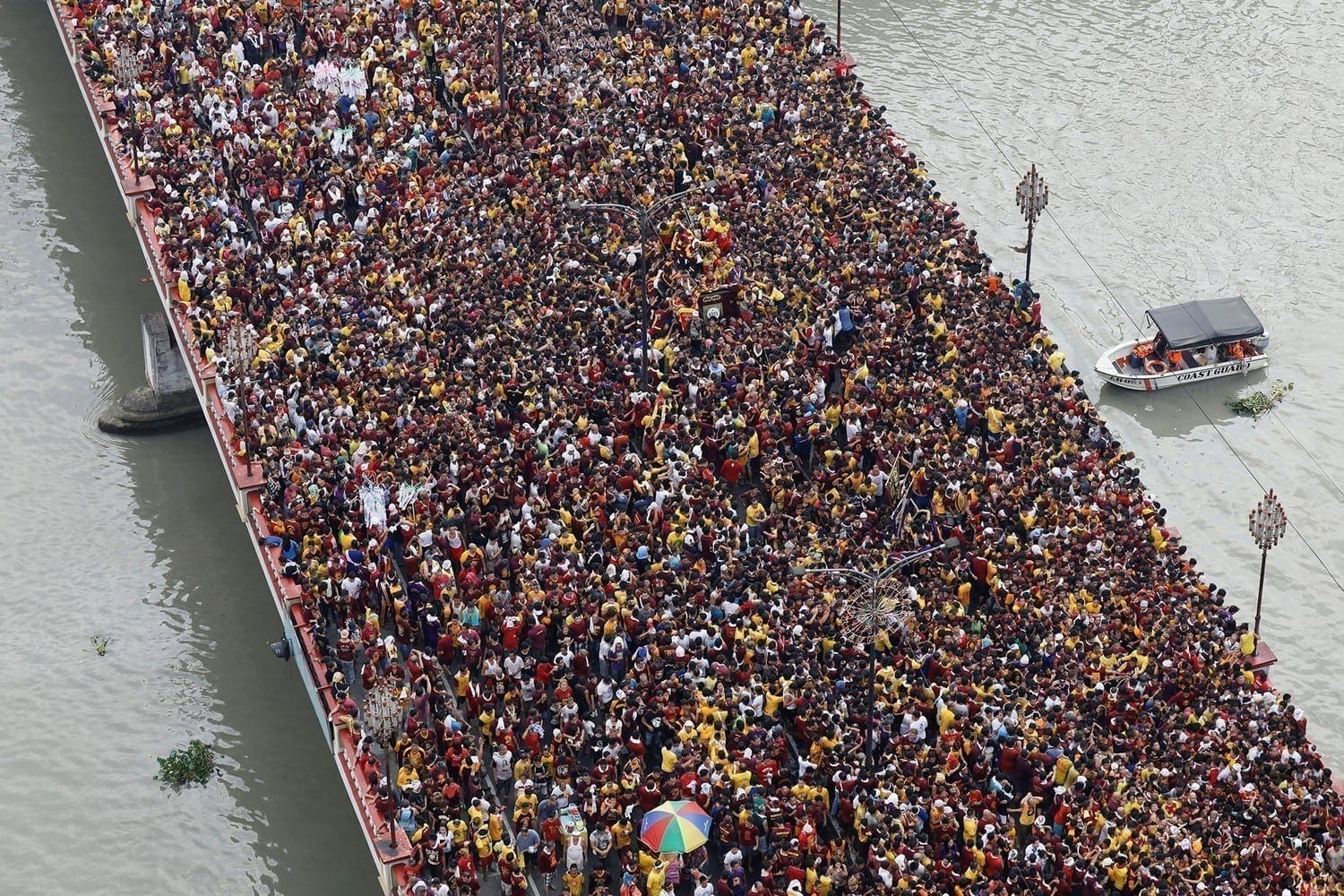 Filipino culture – Another interesting scenario is the simultaneous waving of the white towels as if orchestrated by a coordinator. It is said that Filipinos practice a culture of touch, hence the waving of the towels is equivalent to touching the heavens. For millions, it is faith; for others, fanaticism.
Filipinos take pride in their families
In the Philippines, it is family first. So whether you are part of the immediate family or you belong to the third or fourth generation, you are treated as a family member. Sometimes, even the closest of friends are considered family, too. The elderly are honored and respected and children are taught to say 'po' and 'opo,' showing respect to their grandparents, from an early age. There is a special greeting to show generation, 'mano,' whereby you take the hand of an elderly person and place it on your forehead as if receiving his blessing.
Extended Families in the Philippines
Extended families live together and even distant members are given the title of a cousin. Children have several sets of godparents so that the support system is strong. There may be a few houses grouped on the same piece of land, or in the same neighborhood so that children from different parents are part of one household and single aunts and uncles, or grandparents look after them while parents work. The major festivals are celebrated together. If a family originates outside the city, they journey back to the rural area where they have their roots to celebrate. This is common in Filipino culture.
Advantages of an extended family are having stronger family ties and a more reliable support network when it comes to emotional, financial, and moral support – especially when it matters most. However, it also has some disadvantages increased expenses, privacy issues with each family member, spoiled children, and others.
ALSO READ: Ningas Cogon Mentality: Filipino Disappointing Trait
Filipino have Traditional Way of Courtship
Courting in the Philippines is important to Filipina. A Filipino family is strict when it comes to someone that woe their daughter. When Filipino men court a Filipina, they know in their hearts how they meant it, they are seriously in love with the person and they give full effort on showing how they love women. They spend time, energy, money, and effort to win the heart of the women they love and spend the rest of their life. Before when Filipino men court a girl they know how hard work, commitment, and perseverance they gave to show the girl how serious they are in courting them.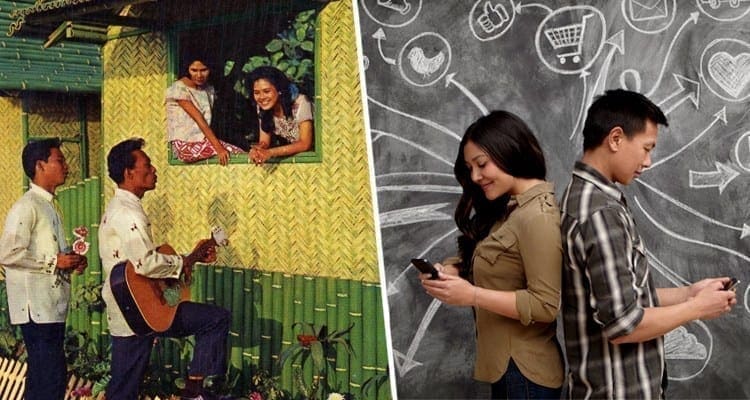 Before a Filipino man court a girl by asking permission from the family of the girl they want to court. When they gave that permission they bring gifts like flowers, chocolate, and thoughtful gifts to someone they love. They even serve a Filipina with their strength and the attitude of a Filipino man when courting a girl is admirable. Because they do not just court the girl but the whole clan of the girl.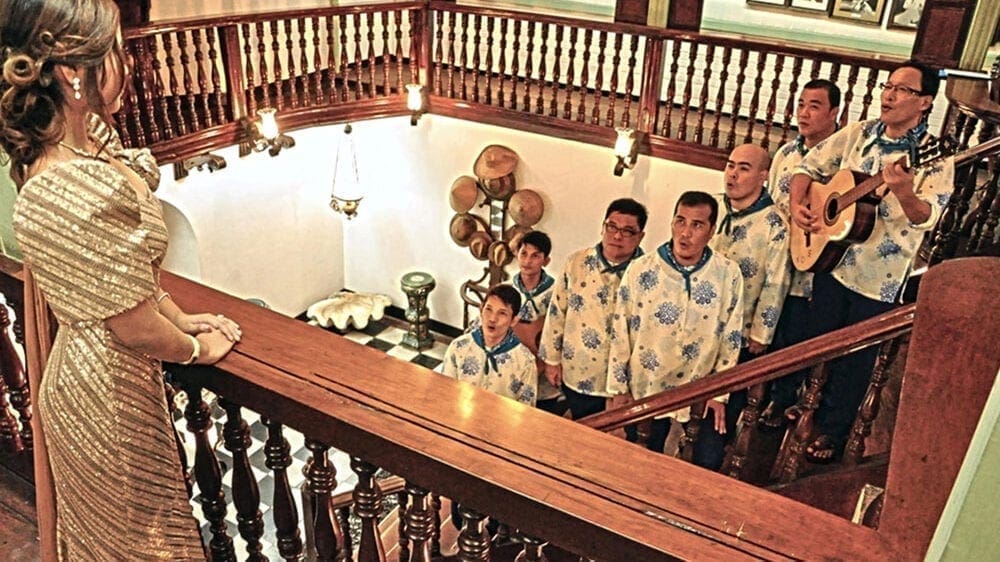 Filipino culture – Traditional ways of showing love to someone is by courting like:
Serenading or Harana in Tagalog
Reciting poems
Writing letters
Gift giving
Going to the house of someone they court
Paninilbihan or visiting the house of the woman and helping the woman family the household chores.
The evolution of courtship and dating practices in the Philippines has been greatly shaped through history and time. Since age immemorial, wooing has always been there; it comes in various ways and forms, and it actually links a particular set of dating etiquette and taboos.
Filipinos have the longest Christmas celebrations
The Philippines is known for celebrating the longest and merriest Christmas season around the globe. As early as September, you can hear Christmas songs and jingles being played in the malls. That's at least 128 days of Christmas. Six months and a day at most. Imagine how at a certain point, shopping malls are simultaneously decorated with both Christmas and Halloween ornaments. The mood becomes festive, with many people shopping and in good spirits.
ALSO READ: How to Convert a Foreign Driver's License in the Philippines
Filipino Culture and Traditions
Filipinos start a Christmas countdown, decorating their homes and offices with anything that relates to the Christmas Season and keep these ornaments until the Feast of Epiphany or Three Kings on the first week of the following year. Throughout this period, a mixture of western and native Filipino traditions are observed
The experience of rising early in the morning and traveling to the church in the dark adds an element of sacrifice and specialness. The experience of eating together among the crowds in the plaza after Mass, before heading to work, adds a sense of festiveness and camaraderie. Many Filipinos believe that petitions brought to the baby Jesus at each of the nine Simbang Gabi Masses are especially likely to be answered.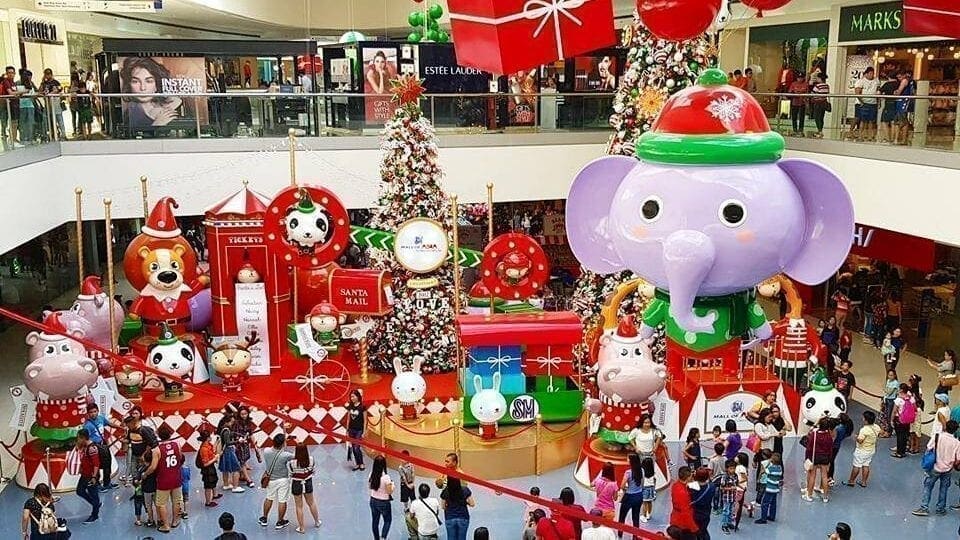 Filipinos Are Very Resilient
Filipino culture – In times of calamities and catastrophes, Filipinos manage to rise above the challenge. Instead of wallowing, they manage to pick themselves up and smile. The Philippines survived through the typhoon after the typhoon, yearly, and emerged resilient every time. Filipino's resilience of surviving and overcoming disasters is an inspiration to us all – a modern fairy tale in the midst of trying times. Indeed, such has been the spirit of resilience that it has been branded as a trademark of the Filipino spirit.
The nation is accustomed to handling and surviving everything from typhoons to earthquakes and everything in between manages to come out smiling truly is an admirable hallmark of the Filipino culture. The Filipino spirit is an unbreakable one that knows no bounds come wind, rain, or water with a wide smile on their face.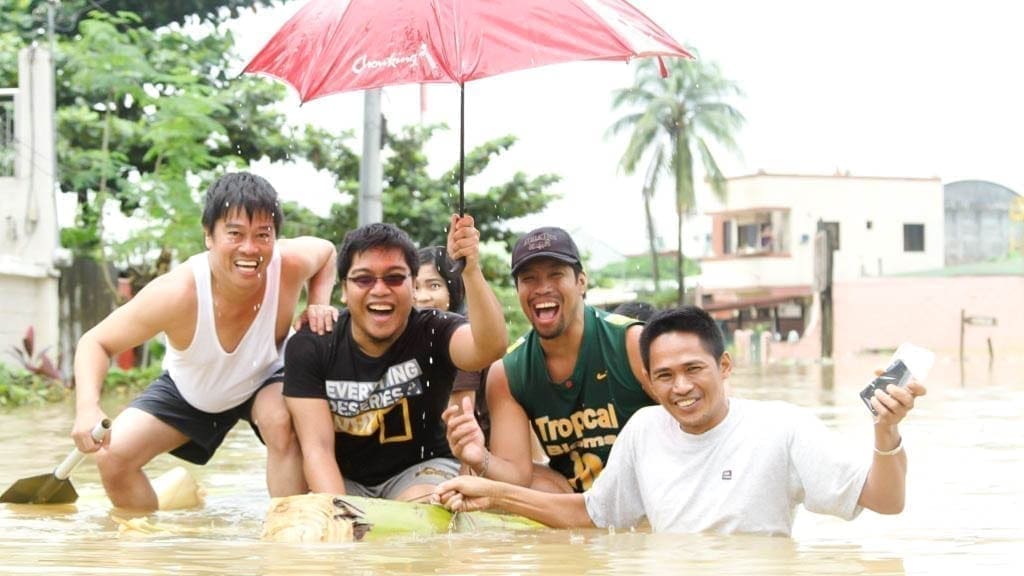 Filipinos Help One Another
In Filipino culture, there's the idea of Bayanihan "community spirit." It refers to a group or a community coming together and helping one another to achieve a common, greater goal. It promotes a culture of collaboration and empowerment of every individual through teamwork, innovation, and action — without expecting anything in return—so that undertaking their tasks and responsibilities becomes much easier.
ALSO READ: Philippines Climate: Best Time to Visit the Philippines
Filipinos Are Respectful In Their Own Way
From the moment we are born into this world, we were taught how to be respectful to others by using these simple catchphrases—"po" and "opo", words that end sentences when addressing elders. We have a culture of "pagmamano," which is where we raise the backs of the hands of our elders to our foreheads as a sign of respect. Respect is a large part of traditional Filipino Culture.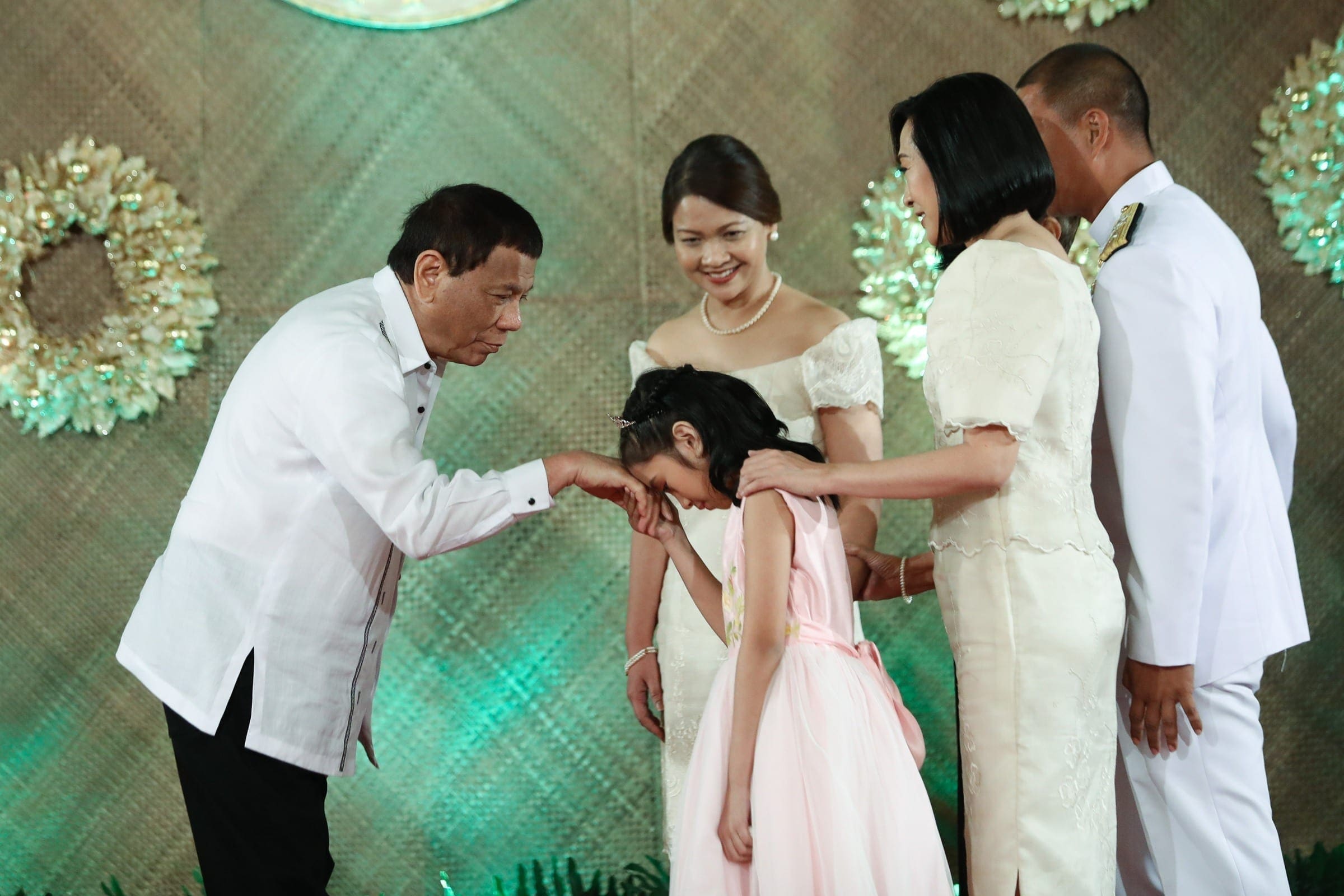 Filipinos Love To Eat
Besides breakfast, lunch, dinner, and snacks in between, Filipinos managed to squeeze in a meal between, too. Filipinos are naturally hospitable and gregarious, food is the basis of their social life. Whether they eat every hour or every three hours, they savor every bite. Oh, and they do love going to buffets!
Boodle Fight
Boodle Fight a bear hand eating style culinary experience – a Filipino tradition of eating originated from the Philippine military where a big pile of food is served in the middle of a long table in a mess hall where every hungry soldier eats with their hands symbolizing camaraderie, "brotherhood" community and equality in the military. The "fight" in the name refers to the act of grabbing and eating as much as the soldier can before others grab them; otherwise, you will not have any.
Filipino Culture & Etiquette
Just a hint of what is felt to be good manners at the Filipino dining table.
Don't be the first to enter.

Hold the fork in your left hand and use it to place food on your spoon.
Filipinos Love To Sing
Filipino culture – Filipinos know how to party. They love to hold celebrations and fiestas. No matter when you travel, there is bound to be a vacation or festival. If you are visiting the Philippines, Filipino Travel Center has a useful calendar of festivals. Every municipality has a patron saint whose day is celebrated extravagantly in the homes and streets. Residents anticipate the event months in advance. A feast is prepared and they go from one house to another tasting dish. The church and plaza are decorated with lights and bunting, and a procession is held with dancing and music.
Filipinos and karaoke go together, such as peanut butter and jelly, such as peas and carrots, such as green mangoes and bagoong. Karaoke is essential to every Filipino party and every late-night Filipino beer house. We perform karaoke in the swankiest KTV room to the local roadside hole in the wall. Filipinos even kill each other over karaoke! Though the first karaoke machine invented by the Japanese in 1975, did you know that it was a Filipino, Roberto Del Rosario, who holds the first patent on a karaoke system he developed in 1975, the Karaoke Sing-Along System? Yes, karaoke is in Filipino blood. Karaoke may not technically be part of Filipino Culture and Traditions but music certainly is.
Filipinos Love To Party
Filipinos know how to party. They love to hold celebrations and fiestas. No matter when you travel, there is bound to be a vacation or festival. If you are visiting the Philippines, Filipino Travel Center has a useful calendar of festivals. Every municipality has a patron saint whose day is celebrated extravagantly in the homes and streets. Residents anticipate the event months in advance. A feast is prepared and they go from one house to another tasting dish. The church and plaza are decorated with lights and bunting, and a procession is held with dancing and music.
ALSO READ: Manila Attractions: Things To Do In Manila
According to the festival, Filipinos dress up in vivid costumes, sporting masks, and headdresses. Bacolod has its MassKara Festival, Davao has its Kadayawan Festival, and Marinduque has its Moriones Festival. Fireworks and firecrackers complete the excitement.
Other holidays include Christmas, Rizal Day, which occurs on 30 December making it one of the New Year's Day celebrations, Easter, All Saints Eve, and secular holidays like Bataan Death March, Labor Day, and Independence Day on 12 June. Sino-Filipinos celebrate the Chinese New Year in Chinatown, Manila, and Muslims enjoy the Islamic Feasts for the end of Ramadan and the Haj.
ALSO READ: What to do in Manila on a Tight Budget
Why not book a Manila City Tour? Explore and discover things around Manila. Your tour kicks off from the financial district of Makati including Fort Bonifacio and the American Cemetery, then moves on to the country's capital, Manila. There, you will first go for a brief picture stop at Rizal Park, in honor of the country's national hero, Dr. Jose Rizal. Then, you will go to the historic Walled City of Intramuros where you will travel through the cobbled streets of San Agustin Church, the country's oldest stone church, to view its wide collection of ecclesiastical icons, vestments, and other religious articles.
- Filipino Culture and Traditions -