Planning to travel n the Philippines soon? As per the latest guidelines of the government, Philippines travel guide for foreigners is not yet allowed amid the pandemic. However, there are certain exemptions that you will see as you read on. This blog contains an extensive guide for all foreign nationals who wish to travel to the Philippines. We have also dedicated a section for US citizens containing all the necessary information that both the US Department of State has released.
Philippines Travel Guide General Updates
The Philippine government has imposed travel restrictions on the Philippines, suspending the entry of all foreign nationals through April 30, 2021. Only 1,500 per day inbound international passengers are allowed to enter the country. Foreign nationals with valid visas can enter the Philippines but are subject to strict health and quarantine rules.
Whether you're planning to travel to the Philippines from other countries, you will not be allowed to travel PH unless you're one of those exempted.
See below for the full list of the following individuals who are exempted from the entry ban provided they have a valid visa at the time of entry:
FOREIGN TRAVELERS
REQUIREMENTS
Diplomats and members of international organizations, and their dependents
Valid 9(e) visa or 47(a)(2) visa
Foreign nationals involved in medical repatriation
Must be duly endorsed by Department of Foreign Affairs. Office of the Undersecretary for Migrant Workers Affairs and Overseas Workers Welfare Administration
Foreign seafarers under the "Green Lanes" program for a crew change
9(c) crew list visa
Foreign parent/s, spouses, and children of Filipino citizens
Must be traveling with the Filipino citizen
Emergency, humanitarian, and other analogous cases
Must be approved by the Chairperson of the NTF COVID-19 or his duly authorized representative
Foreign nationals with valid entry exemption documents duly issued by the Department of Foreign Affairs (DFA) prior to March 22, 2021
2021 Philippines Travel Guide for Foreigners
As of writing, Philippines vacation for leisure purposes is still not allowed. Many parts of the country imposed travel restrictions in place according to the quarantine classifications. For your guide, here are the current quarantine classifications according to the Philippine government:
Enhanced Community Quarantine

(ECQ)


through April 30, 2021
Puerto Princesa City – five critical Barangays (San Miguel, San Pedro, San Manuel, San Jose and Sta. Monica)
Modified Enhanced Community Quarantine

(MECQ)


through April 30, 2021
Metro Manila, Bulacan, Rizal, Laguna, and Cavite
General Community Quarantine

(GCQ)


through April 30, 2021

Luzon – The entire Cordillera Administrative Region (CAR), Cagayan, Isabela, and Nueva Vizcaya in Region II, Batangas, and Quezon Province;

Visayas –Tacloban City; and

Mindanao – Davao City, Iligan City, and Lanao Del Sur.
***All other areas are under Modified General Community Quarantine (MGCQ)
For quarantine classification protocols and regulations, visit the Philippine COVID -19 website. The Philippines travel guide government mandated all persons to wear full-coverage face shields together with face masks while in public places. Local governments continue to implement additional requirements to slow the virus's spread.
Wearing both face masks and face shields is compulsory when in public nationwide. Residents aged 15-65 may leave their residences, though stricter rules are in place in several areas. At-risk groups cannot work on-site nationwide, with limited exceptions. Provincial and municipal authorities and healthcare professionals may appeal to the central government to either tighten or ease measures. Domestic routes between several cities operate with health protocols, such as compulsory use of facemasks.
General Travel Advisory
Holidays to the Philippines or other trips to the Philippines for leisure purposes are not allowed. Because of the implementation of ECQ to prevent the spread of the COVID-19 pandemic. Please be guided by the following travel restrictions the Philippines travel guide imposed on Foreign Travelers. And also note that this information is constantly changing so make sure to check DFA's website and pages for updates
Entry of foreign nationals is restricted effective March 22.
Visa-free privileges of foreign nationals are temporarily suspended.
All issuance for entry visas for visa-required foreign nationals are suspended. While all previously-issued visas are canceled, except those issued to the following:
Foreign Government and International Organization officials accredited to the Philippines
Foreign Spouse and children of Filipino nationals
For more details on the travel restrictions the Philippines, please visit  (Department of Foreign Affairs) DFA Advisories
Philippines Travel Guide – Guidelines and Process
To ensure everyone's health and safety, here are the rules and requirements you must take note of when you're planning to travel to the Philippines.
Some of the things that foreign nationals who wish to travel to the Philippines now must know:
Before your trip
1. Register to the following E-CIF from point of origin for a unique QR Code to be presented to One Stop Shop (OSS) upon arrival in the Philippines
Terminal 2 PAL Passengers:
Pre-Registration for RT-PCR Test in Manila
Those arriving in the Philippines starting February 1, 2021, and onwards shall undergo mandatory testing on the sixth day of their quarantine stay. Before you fly, each passenger must complete the registration process. And must fill this out as early as 3 days prior to departure. We will require a valid e-mail address to complete your registration. If you do not have an e-mail address yet, kindly create one before proceeding.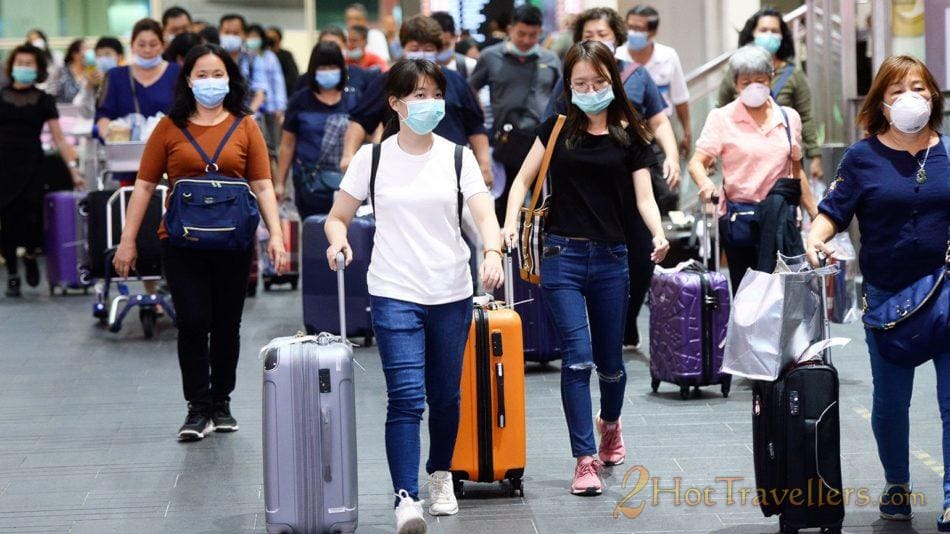 Terminal 1 & Terminal 3
Foreign Airlines: Philippine Airport Diagnostic Laboratory System Registration
2. The Bureau of Quarantine (BOQ) launches its Online Booking System (OBS).  This will reduce the hassle of long queues outside BOQ's office while following strict social distancing protocols. 
At the airport
3. Upon arrival at the airport, submit the accomplished Health Declaration Form to the BOQ. Before anything else, make sure you're allowed to travel to the PH.
4. Proceed to the OSS Briefing Area for a briefing by the Philippine Coast Guard on quarantine protocols and distribution of Affidavit of Undertaking.
5. Proceed to the Department of Tourism (DOT) Desk for validation of quarantine hotel facility.
6. Proceed to Private Laboratory Desk for processing of data and pay for RT-PCR Testing to be conducted at your chosen quarantine hotel facility.
7. Proceed to the Bureau of Immigration (Bl) for clearance and passport checks.
8. Retrieve your luggage(s)
9. Submit duly accomplished Affidavit of Undertaking and PCG
10. Get airport taxi to your chosen quarantine facility/hotels and observe strict quarantine procedure
While on quarantine
11. While on quarantine, plan, consider and prepare the following:
— Airline or bus ticket
— Letter of Acceptance from your own local government unit (I-GU)
— Travel Pass from any PNP Office at point of Departure
12. On Day 6, take RT-PCR Swab Test at the quarantine facility by the assigned COVID-19 Private laboratory. Continue observing strict quarantine protocols while waiting for test results
13. Upon receipt of a negative RT-PCR result via email, wait for the BOQ Health Certificate indicating the actual number of days on quarantine.
14. To check out, present yourself to the quarantine hotel facility in-charge with documents mentioned in item 13.
Coordinating with LGU
15. Upon clearance, avail of authorized transportation to your final destination. Do not loiter around and expose yourself to possible sources of transmission. Your delay in reporting to your I-GU can be a ground for the imposition of another 14 days of quarantine. Always observe health protocols during your travel.
16. Upon arrival in your locality, report to your Barangay Officials for accounting and instructions. Your LGIJ has been informed earlier about your arrival through a DILG mechanism.
17. Complete home quarantine at your Barangay to complete the required 14 days quarantine or as your LGU instructs.
18. Once released from quarantine by I-GU, continue observing minimum health standards. Like wearing of face mask, maintaining physical distance, and washing hands.
For Foreign Maritime Travel:
In a press release by the Bureau of Immigration, foreign seafarers with valid visas are allowed to enter the country. Said seafarers are those that would be undergoing crew change at the country's green lanes. Green lanes were launched by the government in a bid to promote the Philippines. This means a hub for crew change for international maritime vessels and facilitates the movement of sailors in the region during the pandemic.
Quarantine Hotels in Manila
As mentioned above, arriving foreign tourists in the Philippines are required to undergo mandatory quarantine at government-approved quarantine facilities.
Nichols Airport Hotel (from P2500/night with 3 meals)
Broadway Court Apartelle (from P1200/night)
Time Travellers Hotel (from P1900/night)
ZEN Rooms Aloha Manila Bay (from P3100/night with 3 meals)
ZEN Rooms Basic Dian St. Makati (from P2,100/night)
Time Travellers Tourist Inn (from PHP 2,010/night)
US to Philippines Flight Status
Before you book your trip to the Philippines, you must know that only 1,500 per day inbound international passengers are allowed to enter the country. To know the international flights status to Philippines flights,  check your respective airline's social media pages and website as they regularly give Philippine travel updates.
The Manila International Airport Authority (MIAA) also updates its Facebook page with scheduled international flights.
Philippines Travel Guide for Arriving Passengers from other countries
If you have booked a ticket for your travel to Philippines, read the following tips to ensure your safety and to avoid delays or hassles at the airport.
Before flight for your trip to the Philippines, make sure you have prepared the travel requirements.
Carefully review your eligibility and the required documents for travel to the Philippines from the US or from other countries.  You may not be allowed to enter the Philippines if any of the travel policies and protocols set by the Philippine government are not met.
Always wear a face mask and face shield. This applies to everyone who is going to the Philippines or any other destination.
Practice social distancing at all times.
Make it a habit to check the latest Philippines travel updates so if ever there are changes to your Philippines to USA flight. Also check Philippine travel guidelines, your flight, and so on, you won't be surprised upon your arrival. Don't just rely on your travel agency Philippines to give you Philippines travel updates.
When going to the Philippines or any destination in the Philippines open for travel. Check with your destinations' tourism office first. Before planning a trip because the travel advisory today Philippines may be different from the advisory the next day.
Best Tourist Spots in the Philippines
When the Philippines is open for tourism, plan a holiday to the Philippines. With so many beautiful attractions, you'll never regret visiting the Philippines.
And when the time comes you can take an adventure again explore all the most beautiful places in the Philippines travel guide we've compiled. There are so many picturesque locations in the Philippines it could fill a complete post on its own. Here is a list of the favorites we thought should be included in this Philippines Travel Guide.
Palawan – One of the best islands in the world. There's no doubt that Palawan is considered one of the top beautiful places in the Philippines because of its lagoons, lakes, and amazing beaches.
Batanes – Perfect for nature lovers as it offers breathtaking views of the mountains, hills, and the sea. Batanes is the destination that will make you witness how beautiful the Philippines is.
Boracay – This is one of the best places to visit in the Philippines if you love the beach because it has the whitest and finest sand in the Philippines. That's why it's not surprising that it's listed among the world's best islands by international travel magazines.
Cebu – It is among the most popular places to visit in the Philippines because of its perfect blending of city and island life.
Siargao – The Surfing Capital of the Philippines. If you're aiming for an adventurous holiday to the Philippines, this is the place to be.
Ilocos – If you want a Philippines vacation that's full of history and food trips, Ilocos is the place that will let you travel back in time and feed your hungry tummy.
Manila – The Capital of the Philippines. Manila is every Philippines tourist's jumpoff point where you can experience modern city living and so much more.
Bohol – Where Chocolate Hills are found. Bohol is definitely one of the most unique places in the Philippines you must see.
Tagaytay – This place is a popular Philippines vacation spot for a quick escape near Manila perfect for food trips and exploring nature.
Batangas – One of the beautiful places in the Philippines with the richest marine life.
Frequently Asked Questions About Philippines Travel
Q: Are US citizens permitted to travel PH?
A: No. Travel restrictions in the Philippines are still in place so any travel to the Philippines from the US or other foreign countries is not permitted.
Additional information and travel advisory today Philippines also are available on the Philippine Bureau of Immigration (BI) website. All arriving passengers remain subject to guidelines set by their  Inter-Agency Task Force Against Emerging Infectious Diseases (IATF).
According to the US Department of State, all decisions to grant or deny entry to the Philippines are made by BI staff at the port of entry upon arrival in the Philippines. Contact the nearest Philippine Embassy or Consulate in the US for additional information prior to booking ASAP tickets to the Philippines to be able to travel to Manila. 
Q: Are US citizens required to quarantine?
A: Yes. Per the latest travel update the Philippines, quarantine is still required not only for US citizens but for ALL travelers entering the Philippines. The duration of quarantine is 7 to 14 days in a government-controlled hotel/facility. Individuals granted permission to travel PH by the their  authorities must have a confirmed booking. At least seven days at a hotel accredited by the DOT and BOC while waiting for their COVID-19 test results. US citizens must stay at the booked hotel until they receive a Philippine Bureau of Quarantine medical certificate.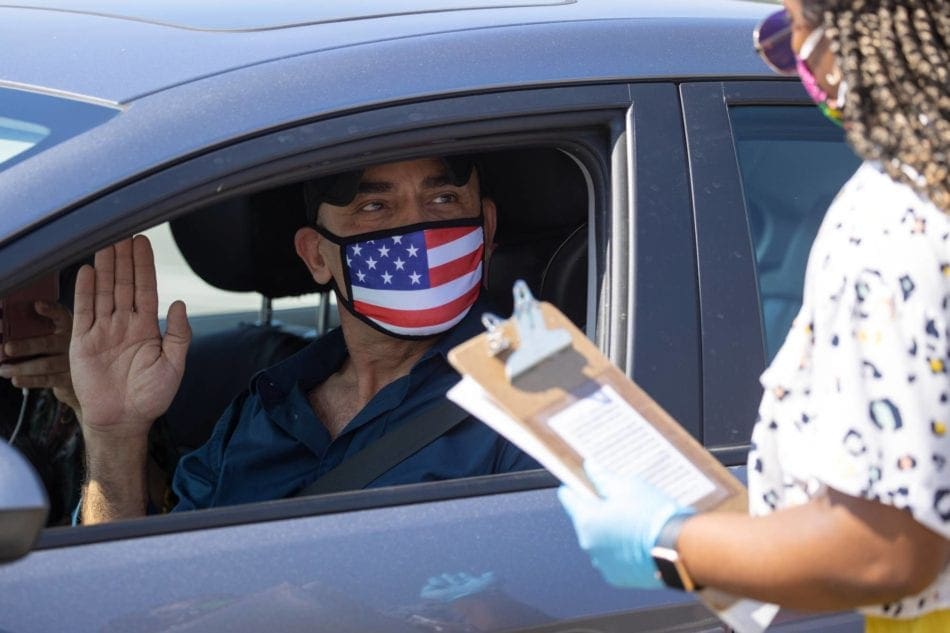 Q: Are RT-PCR and/or antigen tests available for US citizens in the Philippines?
A: Yes. RT-PCR and antigen (rapid) testing are readily available throughout the Philippines, including at Department of Health (DOH) accredited testing centers. Payment is on cash only basis by the US citizen prior to testing. Costs vary according to the test given and the medical facility.
Q: Are consular offices operation?
A: Yes but limited. See the details below:
American Citizen Services:  Limited non-emergency services are available by appointment only at U.S. Embassy in Manila and at the Consular Agency in Cebu. We are not providing walk-in service at either location. Emergency services remain available at both locations.
Visa Services:  Limited visa services are available by appointment only at the U.S. Embassy in Manila. Visit the Embassy's visa alert page for updates on visa services and operations.
Q: Is Philippines open for tourism?
A: Currently, there are still travel restriction in the Philippines but there are some domestic Philippines tourist spots. That are open for travelers depending the classification of quarantine placed in the destinations.
Disclaimer: 2hottravellers claims no credit for images featured on our blog site unless otherwise noted. All visual content is copyrighted to its respectful owners. We try to link back to original sources whenever possible. If you own the rights to any of the images, and do not wish them to appear on 2h9ottravellers, please contact us and they will be promptly removed. We believe in providing proper attribution to the original author, artist or photographer.
- Philippines Travel Guide -