Make the most of Brisbane in the great outdoors and wander along some of the many trails and Brisbane scenic walks in the region. Some of them are really quite short, and since when did a bit of fresh air ever hurt anyone?
Few cities could claim to have the vast array of settings in which to take a stroll that Brisbane residents have at their shoe-tips – wetlands, rainforests, reservoirs, bushlands, seafront, riverside, urban, historic suburbs and the secluded green belts that connect suburbs via creeks.
And those who explore the city via these myriad walks discover surprising worlds and insights that are never seen through the windows of a car.
So with Brisbane scenic walk upon us and with so many walks, so little time, we've narrowed it down to this sample of 10 of the best:
1. Brisbane Riverwalk
This list wouldn't be complete without the riverwalk! After washing away in the 2011 floods, the riverwalk has been rebuilt and is stronger than ever. Begin in New Farm Park and stroll past the Kangaroo Point Cliffs to finish up at Howard Smith Wharves.
The 870m long Riverwalk is happily segregated into dedicated roadways for cyclists and pedestrians so neither can intrude on other's turf, with cyclists enjoying a 3.5m path and a comfortable 2.5m  one for pedestrians.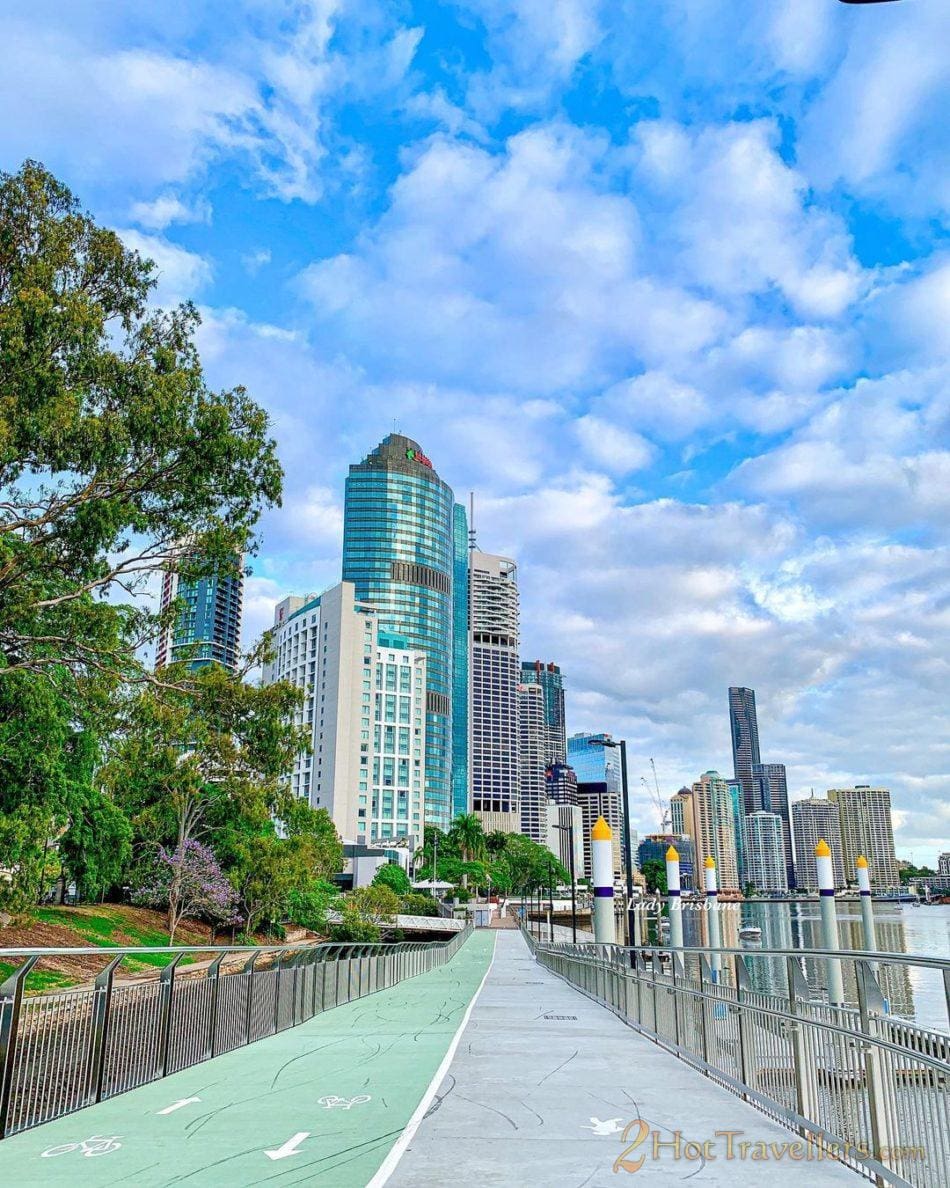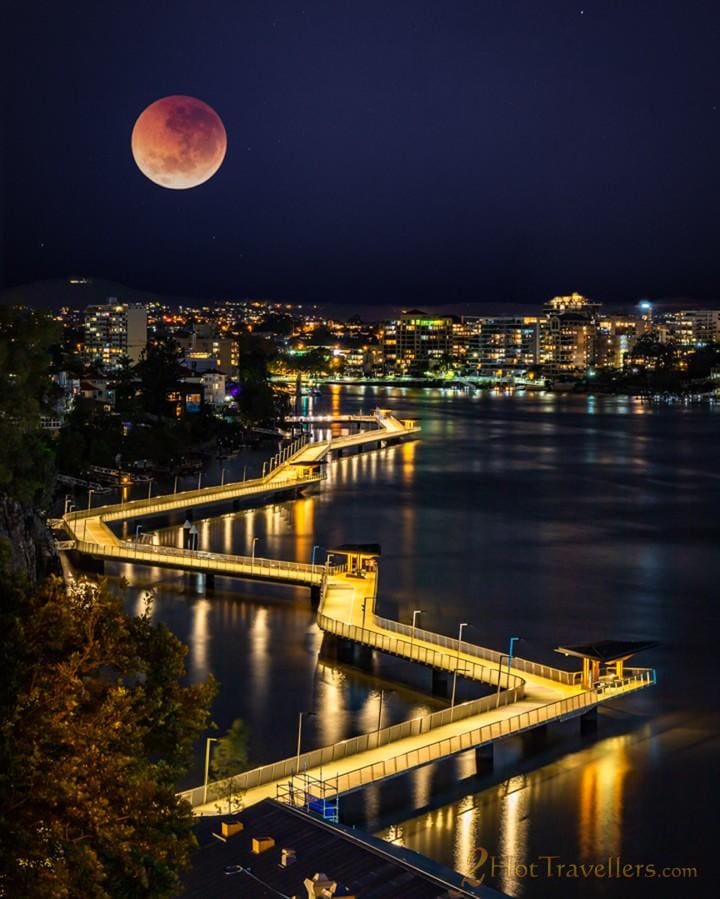 2. West End To QAGOMA
Why not begin your morning at the Davies Park markets (Saturdays 6 am-2pm), wandering around with a coffee in hand in search of the tastiest breakfast morsels? That should have you nice and warmed up for a stroll down Riverside Drive, enjoying the view of the Brisbane River. Stick to the river and you'll land on the South Bank boardwalk which can take you all the way to the QLD Museum or QAGOMA. You can cool off by walking slowly through free exhibits until it's time to head back.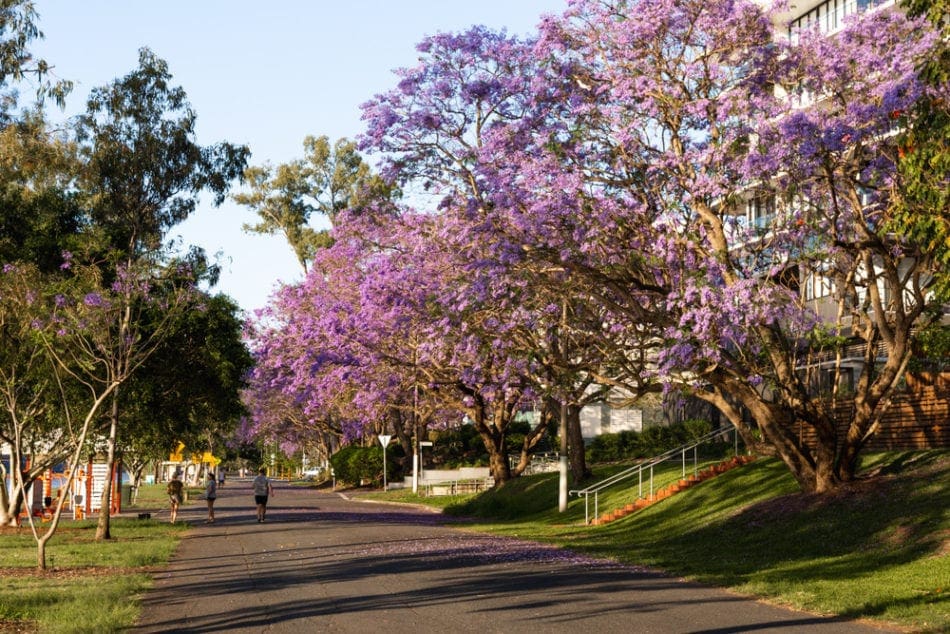 3. Kangaroo Point Cliffs View
Brisbane Scenic Walks – Need to stretch your legs? It's time to take a stroll around the city and explore some of the best sights and sounds Brisbane has to offer. Or if you need some time away from the hustle and bustle, explore some of the green spaces close to the city.
This is a place for couples. They picnic on sunbaked rocky landings and hidden patches of lawn, looking across the river towards the city's financial district. The modern face of Brisbane gazes back, glass skyscrapers cascading down to reflect a river populated by pleasure craft and high-speed ferries.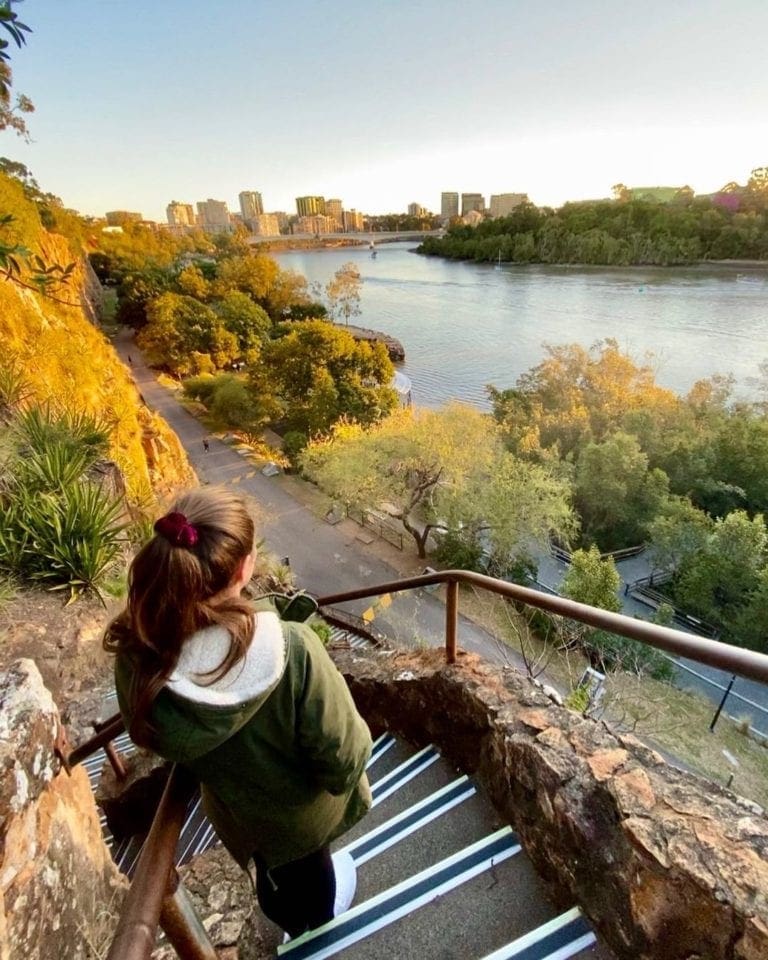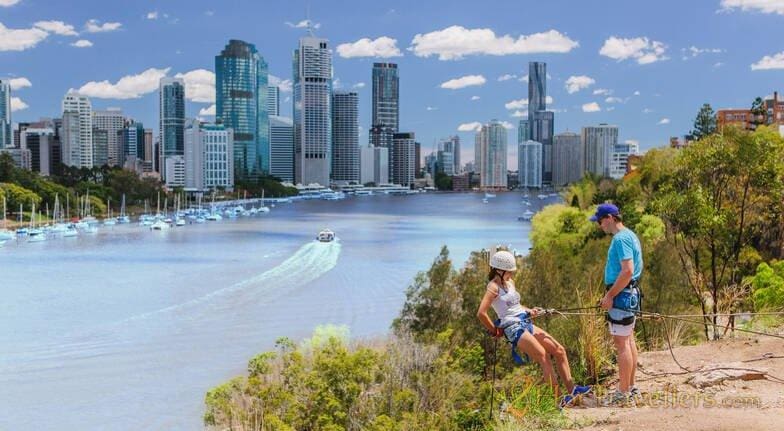 Wander along the clifftop, the expanse of the river stretched out below you. This is a place for community, where families share drinks around barbecues. At the northern end of River Terrace, personal training groups power through their workouts before descending a precarious cliff-side staircase. Follow them and you'll discover one of the city's prettiest riverside greenways.
Conquer your fears and abseil down the 20-meter Kangaroo Point Cliffs with the help of an experienced abseiling instructor. Your guide will ensure your safety as you descend over the edge and experience the extreme rush that comes from abseiling.
ALSO READ: Best Day Trips from Brisbane
4. Mt Coot-Tha 
Mt Coot-tha is the closest mountain to the CBD offering a panoramic view of the city, ways to spend a day and the perfect spot for a picnic. Transport yourself to the western suburbs of Brisbane for an Mt Coot-tha expedition of bush walks, fantastic scenery, gardens galore, and maybe even a ghost or two – let's see what it becomes to you.
Enjoy a stroll around the Mt Coot-Tha gardens, or park at the base and hike up the 30-minute trail to the lookout. Mt Coot-tha's Summit Circuit combines the original scenic and popular Summit Track with the Mahogany Trail, providing a complete walking circuit from JC Slaughter Falls to Mt Coot-tha Lookout.
ALSO READ: Mt Coot-tha Lookout: Beautiful by day, spectacular by night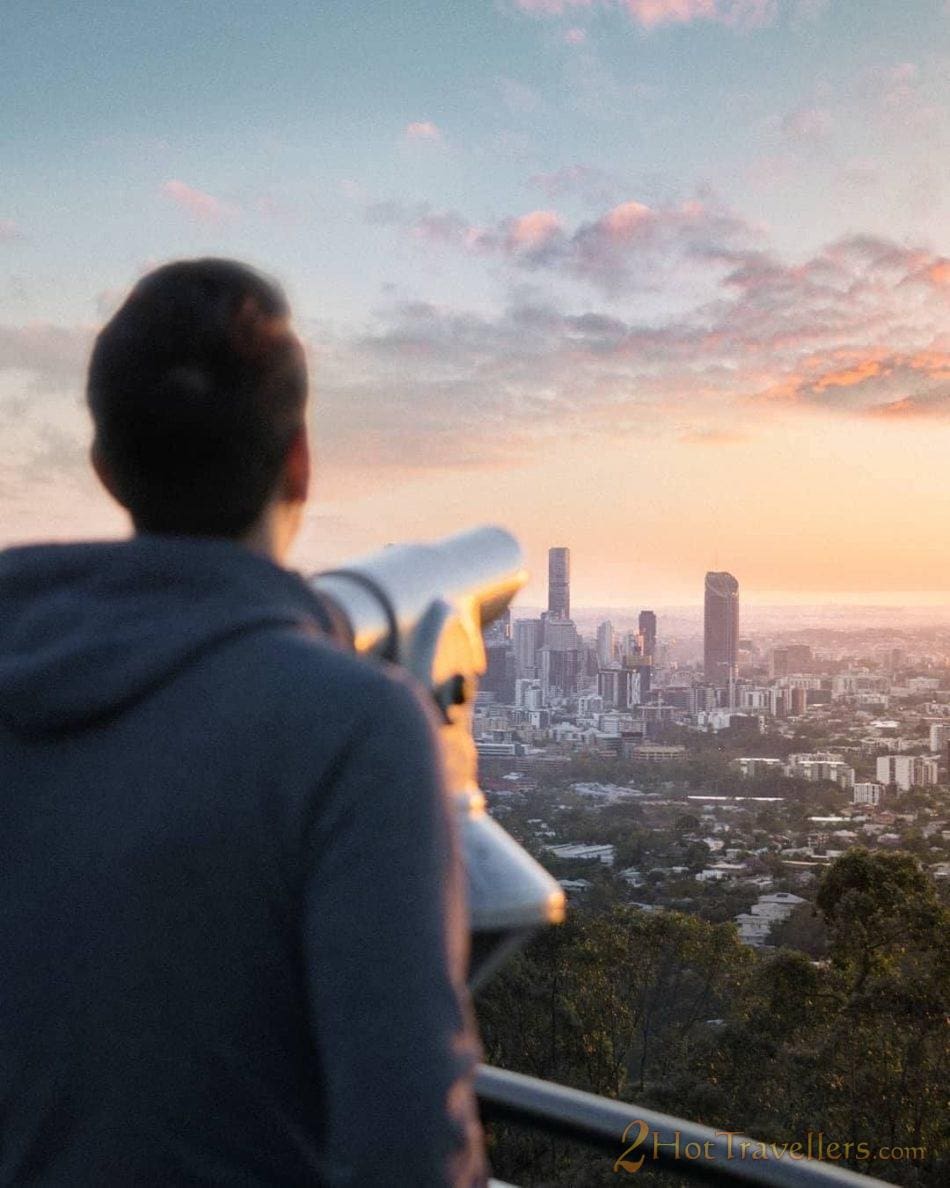 5. Wynnum To Manly Boat Harbour
Brisbane Scenic Walks – For a long Sunday stroll, begin at the Wynnum tidal pool and follow the promenade to the biggest boat harbor in the Southern hemisphere. Enjoy scenic waterfront views of pelicans paddling, the water park, Wynnum's white sandy beaches, and the impressive yachts that fill the harbor.
Manly is the place to find a number of boating businesses that can address various needs.All marinas have travel-lifts and hardstand areas where you can slip your boat to have work done, with mechanics and shipwrights and other essential trades on tap. The clubs also have visitor's wharves where you can stop for a quick meal or drink – but make sure to call first. If you need a marina berth, you have to book well in advance because demand for casual berths is high.

6. Teneriffe Riverwalk
Loved by locals and frequented by dog parents, cyclists and run clubs, the Teneriffe Riverwalk is a wonderful afternoon or weekend stroll option. Grab a pal and go for a post-work debrief, or head to Mary Mae's for dinner and drinks. On the flip side, make the most of your Saturday morning by visiting the Jan Powers markets for breakfast, then strolling down the riverwalk heading into Teneriffe. Soak up the water views and eyeball the palatial homes on the far side of the river.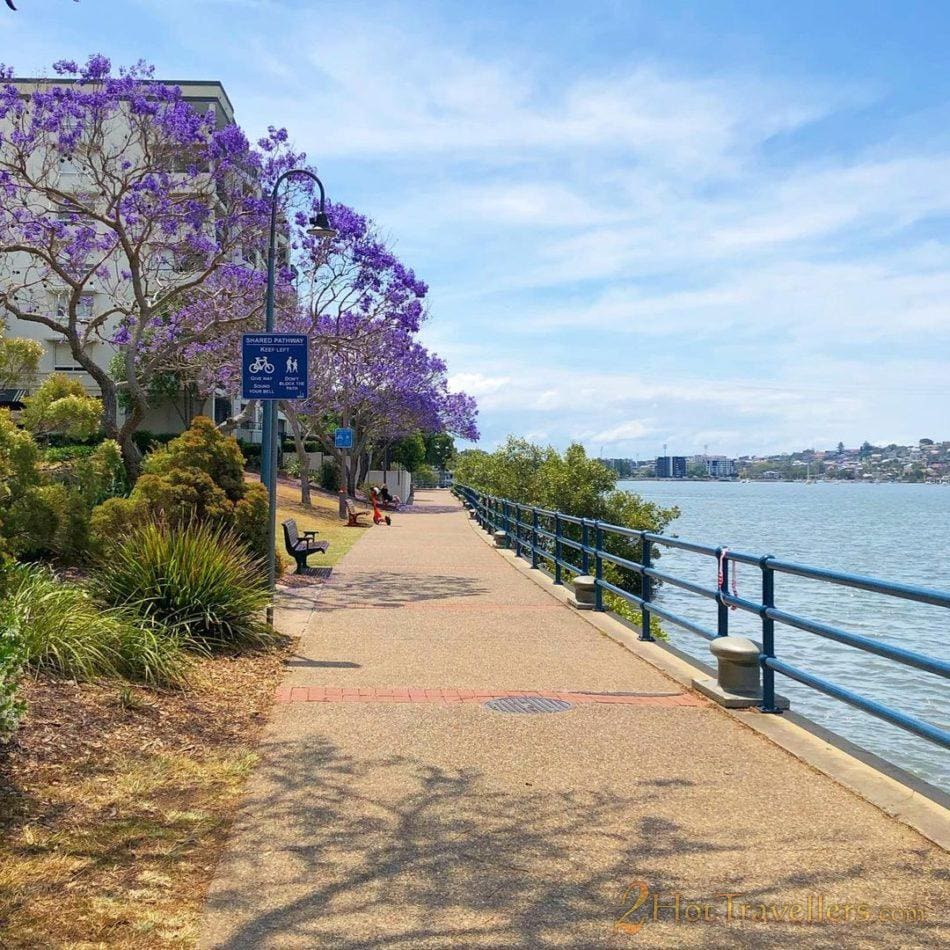 7. North Gorge Walk
North Stradbroke Island's impressive headland walk North Gorge Walk is an absolute must-do. Pop this 1.2 kilometer walk on your Brisbane bucket list. Located at Point Lookout on the far side of North Stradbroke Island, it's worth the trek over the bay to wander the boardwalk that weaves in and out of the natural raven.
Stop along the way to spot dolphins, turtles, manta rays, and migrating whales (May to November) splashing in the ocean. Reward yourself with an icy treat from Oceanic Gelati and sit on the grassy hill. Access to the Gorge Walk is on Moloomba Road at Point Lookout, opposite Fishes Cafe.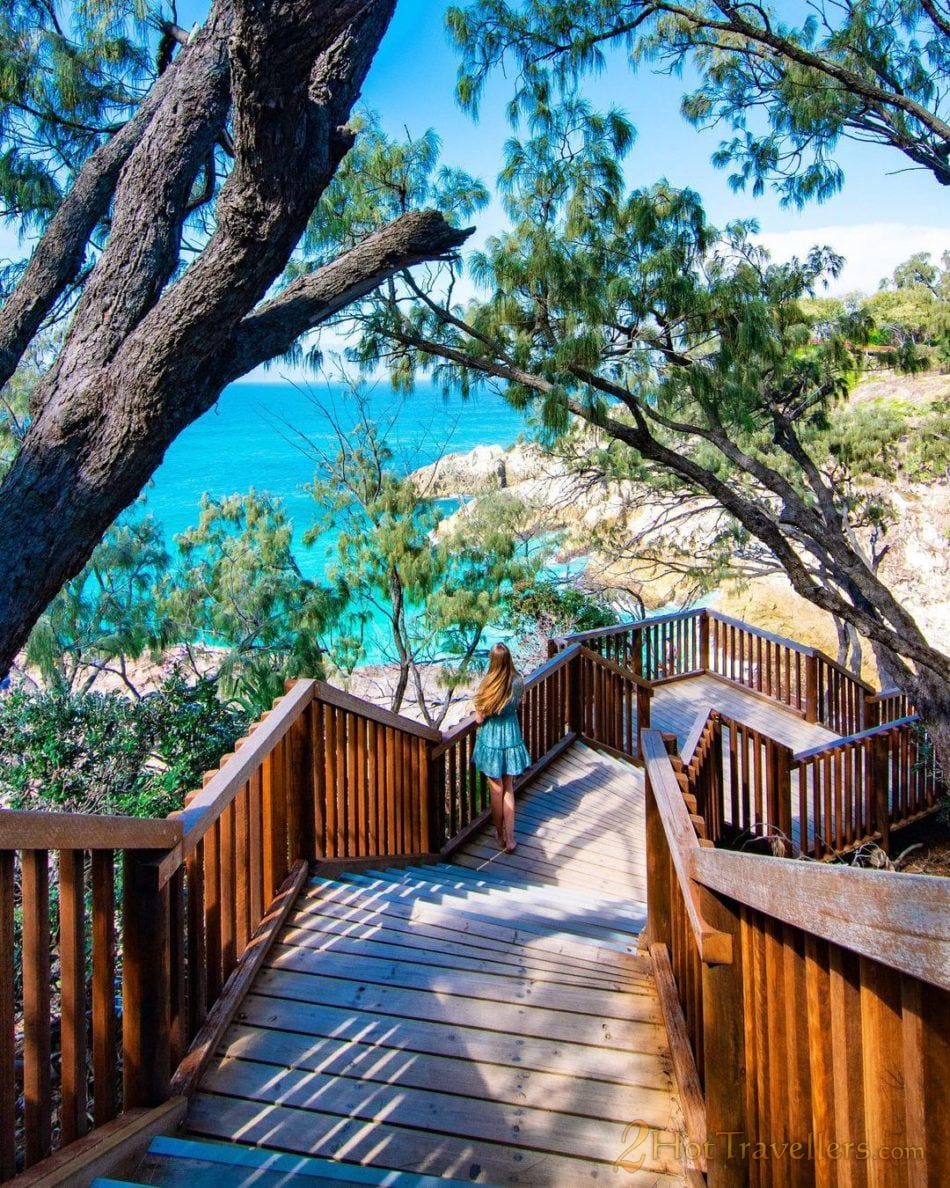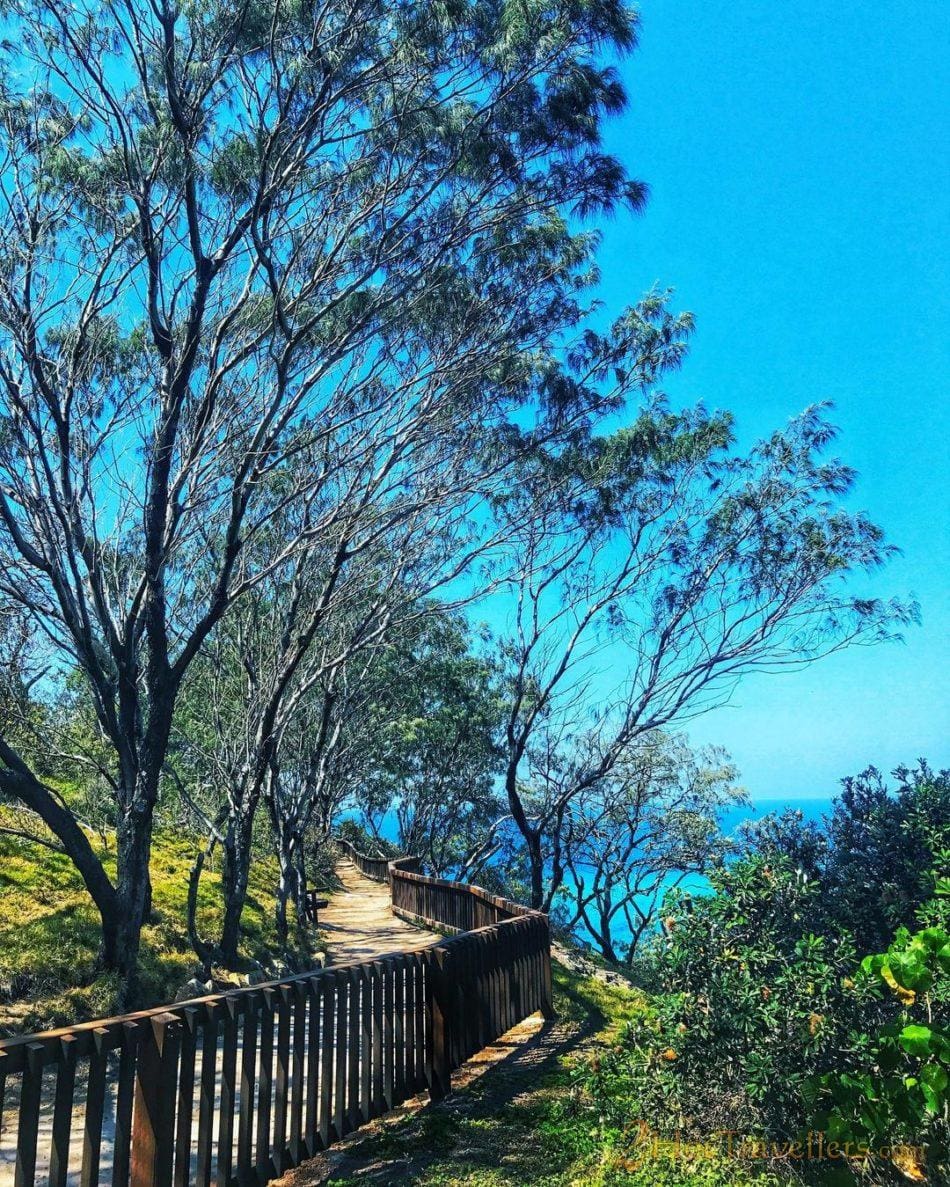 8. O'Reilly's Tree Top Walk
Brisbane Scenic Walks – For a true escape from the bustle of Brisbane City or the 'burbs, head to Lamington National Park to take on the Tree Top Walk.   Stroll along nine suspension bridges, 15 meters above the ground! (We hope you are not scared of heights!)
If you are a bit of a daredevil and the suspension bridges weren't high enough… Climb to the top of the observation decks – these decks reach heights of 30 meters above the ground! Camping is also an option if one hike is just not enough!
Located on the western edge of the Lamington Plateau, the retreat is 930 meters above sea level gifting those that journey out to the resort with breathtaking views over McPherson Range and the Great Dividing Range. It is when you arrive at these panoramic images, that you know it will be a special trip. Add this one to your Brisbane Scenic Walks Bucketlist.
ALSO READ: Things to do in Queensland: Dazzling destination in Australia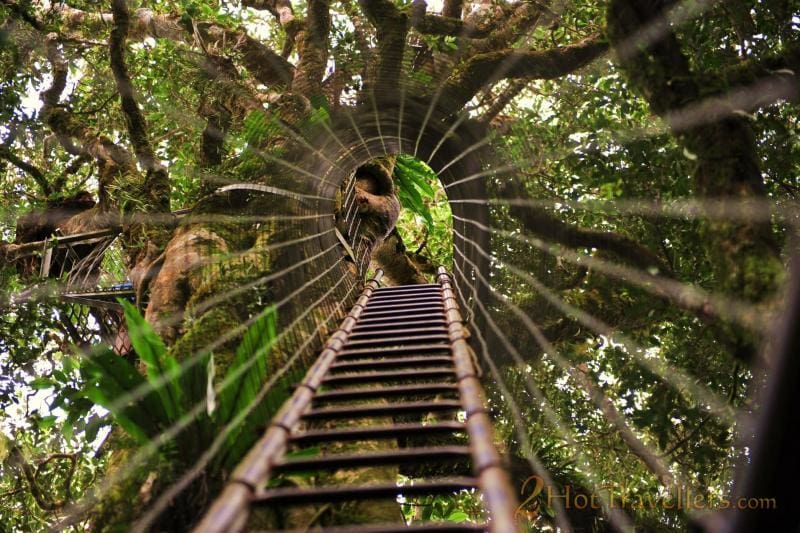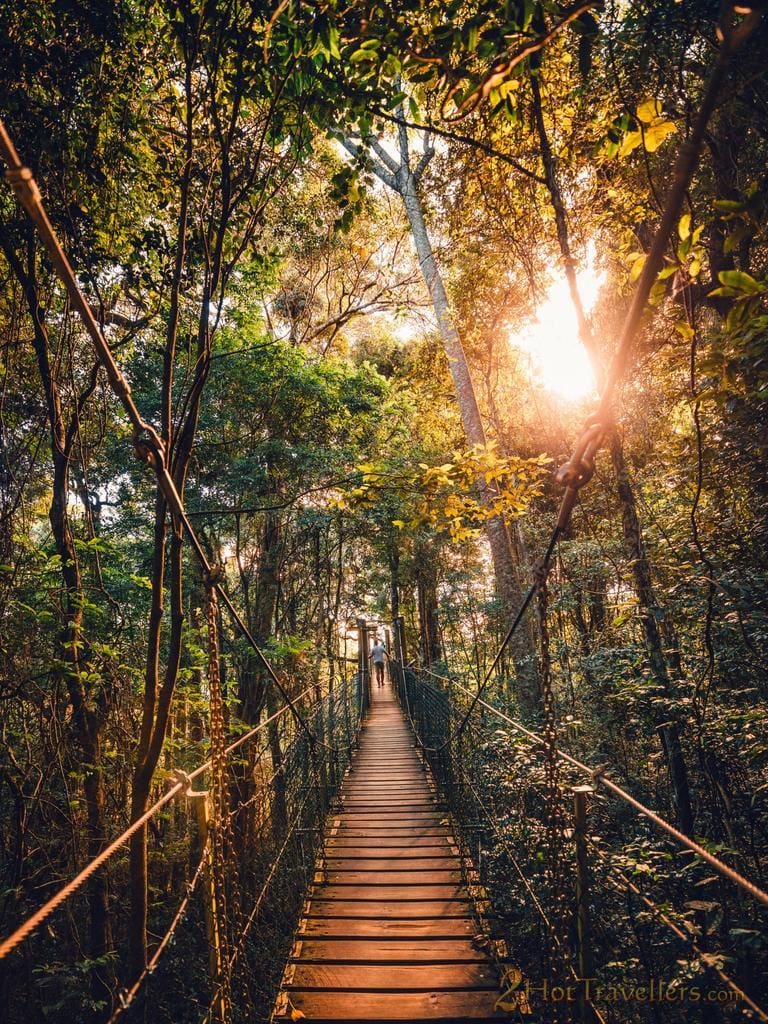 9. Boondall Wetlands – Aboriginal Cultural Trail
Take in a little education with your exercise with the Nurri Millen totem trail within the Boondall Wetlands, where the Aboriginal peoples have an extensive history. Nationally renowned Indigenous artist Ron Hurley created 18 cast aluminum totems that refer to food, plants and animals, tools, camp life, and the Dreaming and are placed in relevant sites within the Wetlands.
The wetlands protect a variety of habitats including tidal flats, mangroves, salt marshes, melaleuca wetlands, grasslands, and eucalyptus forests. Boondall Wetlands is home to a range of wildlife including possums, squirrel gliders, frogs, reptiles, and butterflies but is best known for its amazing variety of birdlife. Large numbers of international migratory shorebirds visit between September and March each year. Two bird hides located in the wetlands provide excellent vantage points for viewing birdlife.
ALSO READ: Curtis Falls Mt Tamborine: Amazing Gold Coast Hinterland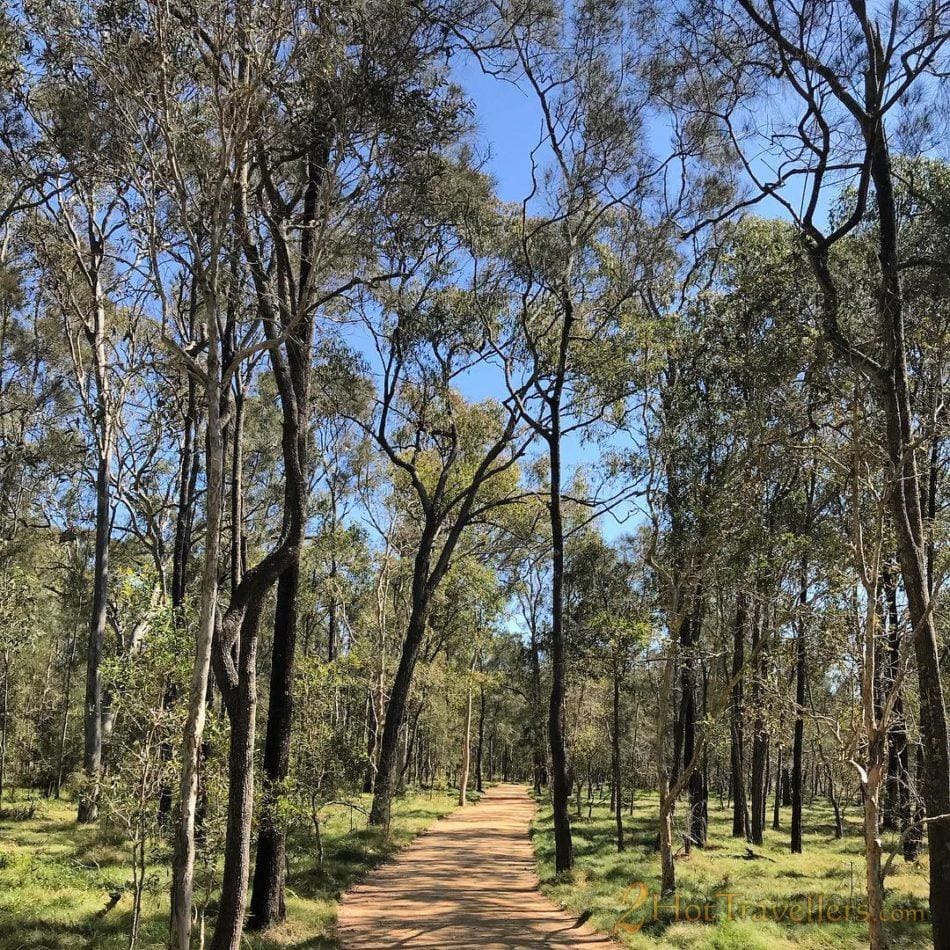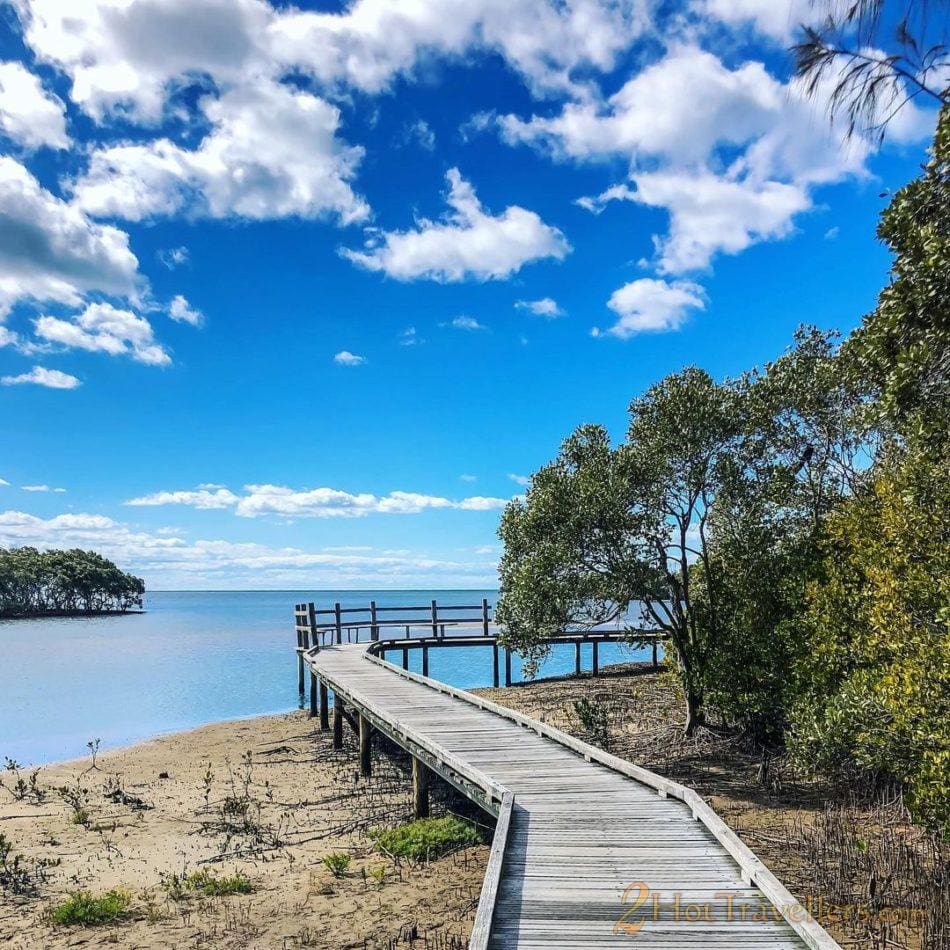 10. Daisy Hill Conservation Park
Need some cute koala sightings to motivate you to get your move on? Daisy Hill is the place to be! Escape the city to walk, mountain bike, and horse ride through tall eucalypt forest and sun-dappled melaleuca wetlands. A world-class recreational trail network allows you to explore vibrant bushland in every direction. Enjoy a barbecue lunch in one of the shady picnic areas with open grassy spaces to run wild.
If you're lucky, you'll spot one of the resident red-necked wallabies. For more wildlife spotting, head to the Daisy Hill Koala Centre for a free, up-close encounter with live koalas and tree-top views from the tower. Interactive displays and educational talks by Wildlife Officers are features of the center.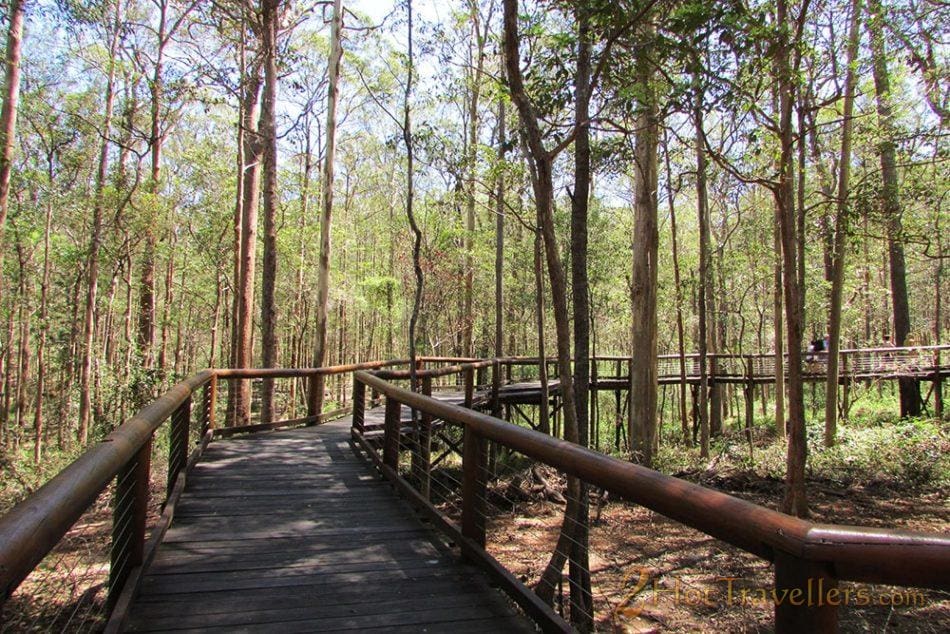 If you know of more Brisbane Scenic Walks that you feel should be included in this list, please leave a comment and we will check it out.
If you're looking for more inspiration on what to do in Brisbane, then be sure to check out our guide on things to do in Brisbane.
ALSO READ: Amazing Things To Do In Brisbane, Australia