This bizarre Louis Vuitton airplane bag is selling for the price of a new car would and international plane ticket. Would you be interested in buying this bag before your next travel?
Can't spend thousands of dollars on travel? Buy this instead Louis Vuitton bags are a luxury, but even more so when they are modeled after an actual airplane, especially since you cannot really travel right now, not the way you used to until two years ago, at least.
Fashion can be expensive, especially designer wear clothes and accessories. Upscale fashion brands around the world come up with interesting designs that raise a lot of eyebrows very often. And this thing is lighting up the internet. You better believe everyone has an opinion, mostly centering around the price… but darling if you can't afford to spend a year's wage on a handbag then it's not for you!
ALSO READ: Quirky Ways You Can Use Your Passport During Pandemic
You might look at this bag with an unfiltered eye and think 'Oh no, some designer is about to lose their job during a pandemic,' but Creative Director of Louis Vuitton, Virgil Abloh has been enormously successful since his appointment in 2019, with LV recording a 20% growth in sales. So if you look at this bag and hear 'yuck' in your head, then you just don't understand what the 1% want to spend the disposable part of their income on.
Bizarre Louis Vuitton Airplane Bag goes viral
Luxury-wear items are all about brand names, quality, fabric, and much more. But, how far would you go to spend on a designer bag? Look no further as Louis Vuitton has probably outshined your imagination of spending money on an airplane-shaped bag.
Recently, Louis Vuitton came up with a collection of handbags with a soaring high price. Wondering how much it costs? It is a whopping $39,000.  (This not an April Fool's joke, mind you!)  It is a moderate-size bag with a masculine monogram eclipse canvas.
Bizarre Louis Vuitton Airplane Bag goes viral
Louis Vuitton airplane bag design
Never let anyone tell you what you should or should not do with your hard-earned money. And, if it just so happens that an airplane-shaped handbag and priced like a new car is what tickles your fancy, get it. Own it, both literally and figuratively. Slay!
The LV N14M monogram airplane bag was first spotted at Louis Vuitton Men's fall/winter 2021 show this past January. Wearing a shaggy fur coat over a suit, topped off with a hat and sunglasses, the model oozed swag from every pore. The monogram airplane bag he was casually carrying in his hands was the cherry on top.
Louis Vuitton airplane bag – From the wings to the engine and the cockpit, it looked exactly like an aircraft only that was made out of leather and had the iconic symbol all etched on it. Many reports suggested that Abloh's bags symbolized masculine archetypes. 
Beyond its deeper meaning expressed through poetry and inspiring words, I think the airplane bag is interesting, even if it is a bit wacky. The aviation geek in me was trying to figure out the aircraft model that might have inspired the shape of the handbag, and the closest thing I could find was the C130 military airplane (although it has four turboprop engines). I own a few purses and handbags and but other LV products, but I can NEVER imagine myself getting myself an airplane-shaped handbag. In this pandemic, it's practical to help people that need help than to buy an impractical luxury bag. Anyway, that just me. 
Like every other outlandish design, this one also caught the netizens' attention. The photos went viral not just on the microblogging site but also on other social media platforms.
ALSO READ: Hot Air Hostess Top 10 List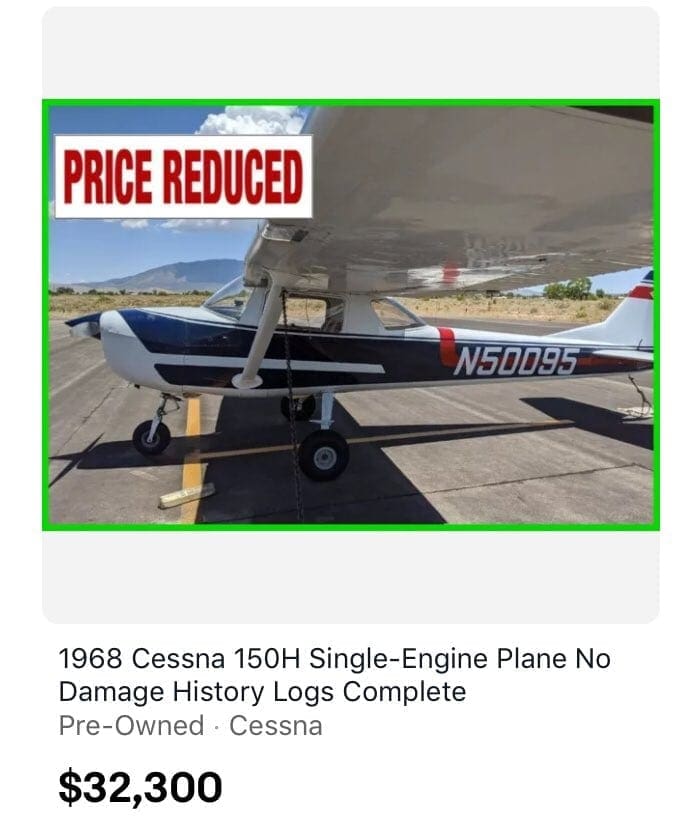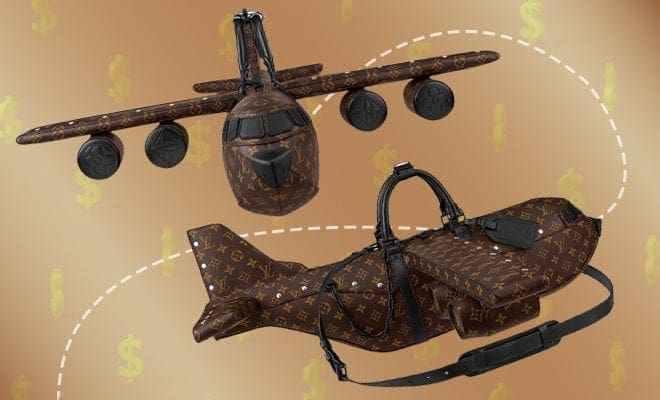 Some say that they can buy an actual plane with this huge amount of price. Yes, you can buy an actual plane for less.
This bag received a lot of mixed reactions. While some netizens liked it, many were just not sold by it. "You can actually buy an actual plane for less,".
Wonders if it will take off.  What do you think about this bag? Would you like to add it to your collection for when you travel next and would shop for goodies from a foreign country? What do you think?
ALSO READ: Digital Nomad Visas Are Becoming Popular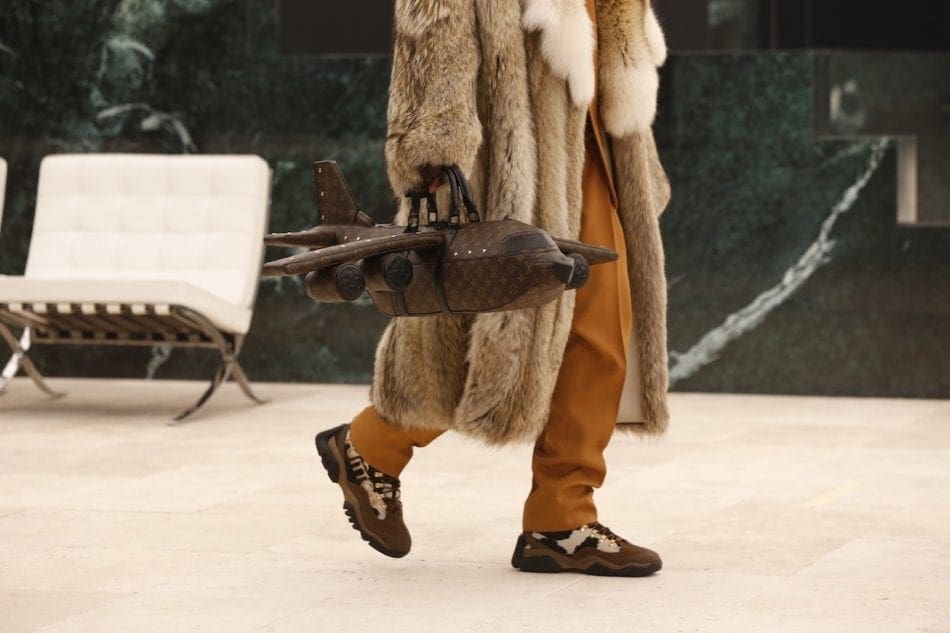 - Bizarre Louis Vuitton Airplane Bag goes viral -