Thinking about going on a vacation? Why not reduce your day to day cost to save money for a travel adventure, organize a plan with separate funds, and set yourself on the road before you go.
Once you've been bitten by the travel bug, it's hard to go back to your daily life. Every day you're not off to someplace new, you can't help but wonder when your next trip will be. You've been planning a holiday for months but is there anything else you need to think about? Planning ahead by following these practical travel hacks to save money will save you a lot of stress.
Travel hacks to Save Money for More travel
All those destinations on your bucket list can be expensive, so we've come up with some tips on how to save money and make your travel dreams a reality.
1.  Make a budget
One of the key things to managing your finances is to come up with a monthly budget. With this budget, you would set aside a predetermined amount for all of your expenses; things like mortgage/rent, taxes, groceries, etc. People mostly focus on their day-to-day expenses and tend to forget items that come up every year such as presents and vacations.
By building vacation savings into your monthly budget, you'll be putting funds aside for your travels. This way, you will always have some cash available that can be used on things like airfare and hotel reservations.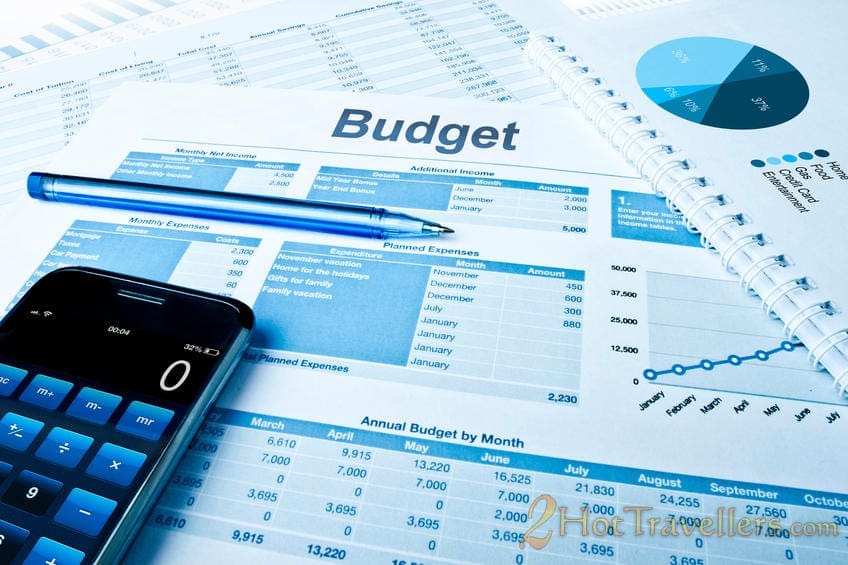 2. Cut your spending
Start by evaluating the money that you are spending. Categorize your spending into transactions that are necessary and transactions that can be cut. You might need to change your thinking a little bit to look at your spending with new eyes.
While putting together your budget, it is important to take a look at your spending. Try tracking your expenses for a month or two so you know where your money is going. To do this, just write down everything you're spending money on. Once you know your spending habits, you can start making adjustments.
Cutting your expenses and growing your savings could call for making some painful sacrifices; foregoing some things you love for a while so that you get your finances in order.
Once you're aware of how much you're spending, you tend to get more conscious. Seeing the outflow of money gives you good motivation to cut your spending.
At the end of the day, tracking your expenses helps you be honest with yourself. You get a true look at your money and how it relates to your life. Whatever happens, don't skip this step. It's the best and easiest way to start taking charge of your money.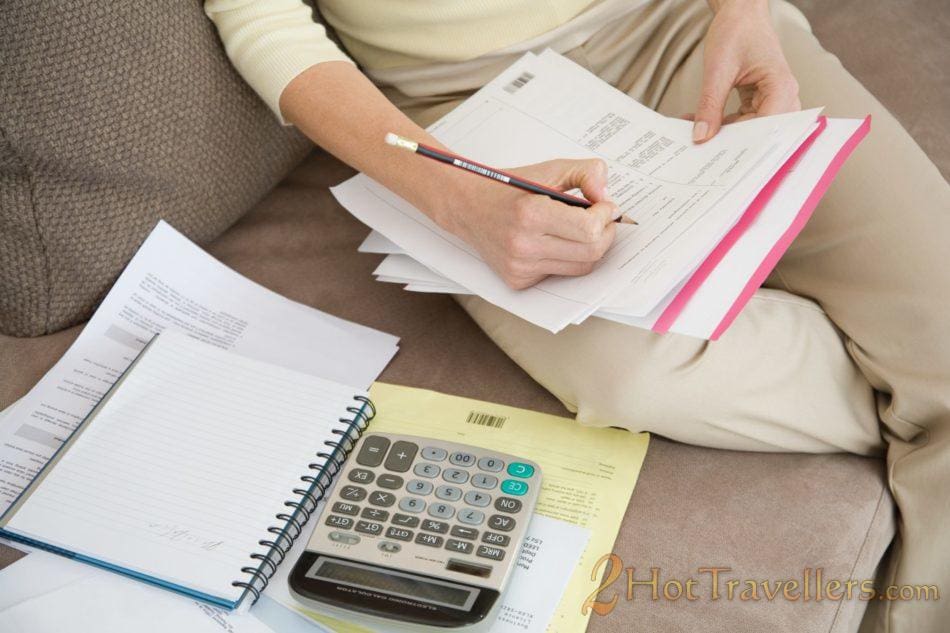 Some of the expenses that you need to cut are the following: 
Watch what you eat and where you eat it
Where you eat and what you eat have a direct impact on your finances. For instance, eating out at restaurants is often fun but comes at a cost. How much eating out hurts your finances depends on how much disposable income you make every month. If you are running on a budget or considering saving, you may want to spend just enough money on meals to get you by. Eating food prepared at home will save you a fortune in a year. 
Cut out the pricey drinks
Perhaps you don't drink much, but for a lot of people, spending a good proportion of their monthly salary on expensive boozy nights out is part of their monthly regime. If this rings true, try cutting back or going alcohol-free for a month to see how much you save.
When you have a comfortable financial situation, it's easy to buy things without thinking about it. However, in these tighter times, think about what you are getting out of these purchases and if there are expenses that are more important.
Eliminate leisure shopping or other activities that put you in temptation. Some habits are not only unhealthy but also unnecessary and costly. The most common one which comes to mind when we imagine an unhealthy and costly habit is smoking. 
Travel hacks to Save Money
3. Pick up a side hustle
I'm a huge fan of earning more money, and I think everyone should have a side hustle. Side hustling can allow you to earn that little bit of extra money that can help you achieve your financial goals faster – whether it's paying off student loans or saving for retirement.
If your spending is reasonable but you're still struggling to build up your travel fund, maybe you should pick up a side hustle. It's a little easier said than done, for sure, but if you're able to pick up more hours, you can spend that extra money on travel. Alternatively, maybe there's another job or side hustle you can pick up to earn some extra cash.
It may sound crazy to work all these extra hours just to spend that money, but for some people, traveling is worth it. If you're passionate about travel, working extra hours may be a small sacrifice. 
4. Set a deadline and save accordingly
Budget and save money to travel every month. You can take it a step further by budgeting specifically for your next trip. Let's say your plan is to go to Japan in a year and you've estimated that it'll cost about $600. That means you need to save at least $60  every single month to have $600 (60 X 12 = 600) saved up by the time you depart.
5. Compare flights and hotels
No matter where you travel to, every dollar you save on expenses helps. Here at Skyscanner, we have 1,200+ travel partners, so every time you search for a flight, hotel, or car rental, you're guaranteed the best price. Another tip is to take advantage of some of our other features such as price alerts, searching everywhere, and searching for the cheapest month. These search tips are pretty simple, but they can save you a lot of money on your travels.
6. Don't wait to buy your foreign currency
Regular travelers know that if you wait to visit the currency exchange bureau at the airport to buy your pesos or pounds you're likely to be faced with low exchange rates and high commissions.
A smarter idea would be to pre-purchase a travel money card and lock in the value of the foreign currency at that day's exchange rate. That means you are protected against fluctuating rates during your trip which can cost you dearly. You can use a travel card over the counter in the same way that you might use a credit card or debit card and have total control over what you're spending.
7. Make sure you get a Travel SIM
It's no exaggeration to say that an unexpected phone bill while you're on holiday can end up costing more than the holiday itself. One way to avoid mobile phone 'bill shock' is to buy a SIM card for traveling overseas before you leave. With access to much better rates – and a clear idea of what you've spent upfront – this might save you hundreds, if not thousands of dollars. You'll just need to ensure that the SIM works in the countries you are traveling to and that your handset has been unlocked by your mobile provider.
Travel hacks to Save Money
8. Don't rely on basic travel insurance
Many credit card companies offer 'free' travel insurance as part of their annual fees but it's worth considering whether this type of insurance is right for you. Some credit card companies only cover the cardholder (not their traveling companions) and will often have restrictive conditions such as a high excess, no coverage of adventure activities, and no ability to extend your trip.
ALSO READ: 10 travel insurance myths explained
9. Use your credit card to your advantage
When using your credit cards responsibly, you can easily earn travel rewards. Using a travel rewards credit card is typically the best choice since it'll allow you to earn points that you can then use to redeem for travel. There are even specific cards that will allow you to partner with Airline loyalty programs such as WestJet Rewards and Aeroplan. Don't forget, travel reward credit cards usually include travel insurance so that's an additional cost you're saving on.
10. Use Frequent Flyer or Membership Points
I can't tell you how many flights we've paid for using frequent flyer points. You can collect them each time you fly – as long as you're a member of that frequent flyer program. Or, you can collect them using our first travel hack – use your credit card to pay for all expenses. You'll be surprised how quickly they accumulate.
11. Promo flight and Deals
Some airlines have certain days of the week when they will release their sale fares. Subscribed to selective airline newsletters that you like so you won't miss any flight deals. Often you'll find the same deal on those sites, but getting all those selective airlines of your choice in your inbox each day ensures will ensure you won't miss anything in case one website doesn't pick up the deal. And one of the easiest and most effective ways to save money on flight tickets is to search in a private or incognito browser.
Not only that, but changing your country of origin to a developing nation, but keeping the prices in your currency of choice, also allows you to save up to hundreds of dollars on your ticket
12. Book your travels with points
We used Expedia Points. You'll earn 2 Expedia Rewards points for every $1 you spend with the program for hotels, cars, packages, and things to do, and 1 point per $5 spent on flights. This makes the program unique because you can earn points for both hotel stays and flights. You will receive double points when you book through the Expedia App. I found their deals very comparable to other sites, if not better – they had some great discounted deals on accommodation! You can book using points or a combination of points + pay.
12. Pack lightly and weigh your bags
Excess luggage charges can be a hefty and unnecessary addition to your travel budget. Check your airline's baggage policy (not just weight but the number of bags) and then stick to it ruthlessly and be sure to weigh your bags before you get to the airport. If you do think you'll need extra bags it is almost always better to pay in advance rather than facing heftier fees at the airport.
Travel hacks to Save Money
13. Politely complain
Don't go looking for things to complain about, but if something legitimately goes wrong on a flight, reach out to the airline to express your disappointment and explain the situation. Often you'll receive credit.
We complained to AirAsia in Manila once about the customer service, and we received credit and they resolve our flight problems quickly. It wasn't why I complained; I didn't even know that would happen.
Bonus Hacks:
Check your passport's expiry date. We all know that we need a valid passport to travel overseas, but fewer people realize that many countries refuse entry to travelers with passports with fewer than six months of validity. It can be a costly mistake for those who are turned away at their destination.
Use ATMs and credit cards rather than a currency exchange. Save time and money by using the bank rather than currency exchanges. International transaction fees on your credit card can add up so check fees and come up with the best plan to find a balance of withdrawing money to using your credit card. 
*****
With these travel hacks to save money, you'll be ready for your next holiday without spending a fortune. The question is, where will you go next?
Travel hacks to Save Money