Travel insurance myths and misconceptions you've got to stop believing. Travel insurance is necessary preparation for your next adventure.
Overseas holidays can be quite expensive. So when you're in the middle of booking big-ticket things such as flights and accommodation, it might feel challenging to justify spending money on anything that doesn't seem absolutely essential, such as travel insurance.
Many travelers know that travel insurance is as essential as a valid passport and comfortable shoes, but there are some common myths that can trip up even the most seasoned traveler. 
10 Travel Insurance Myths YOU need to know
We debunk 10 travel insurance myths so you'll be well prepared before setting off on your next holiday.
1. Travel insurance is a waste of money
Travel insurance is a grudge purchase for most travelers. You may not need to make an insurance claim on your holiday – but that doesn't mean that travel insurance is a waste of money.
A certificate with some phone numbers on it seems like a pretty poor return on investment if you've just forked out hundreds of dollars for a policy.
But if something unexpected happens on your overseas holiday (or even before you leave home), that piece of paper may end up being the best investment you ever make.
As well as the financial benefits, a travel insurance policy usually also includes access to a 24-hour emergency assistance team who can help you out in a huge variety of different scenarios.
2. You don't need travel insurance if you're healthy
Some travel insurance claims have nothing to do with illness or injury. Travel insurance is just as likely to come to your rescue for a dropped camera or stolen property as it is for a trip to the emergency room.
3.Your claim won't be approved if you have a pre-existing medical condition
This isn't always the case. The Product Disclosure Statement (PDS) of the travel insurance policy you're looking at may have a list of pre-existing medical conditions that are automatically covered under your policy. If in doubt, ask the insurer for more information.
It could be something as simple as directing you to the nearest consulate or government embassy, helping to arrange alternative transport if you're stranded due to a natural disaster, or providing an allowance to tie you over if the airline loses your luggage.
At the other end of the scale, the emergency assistance team are also trained to assist travelers in more complex situations like coordinating an emergency evacuation or liaising with hospital staff to manage your medical care. A relatively small amount of travel insurance now can save you a lot of money later on.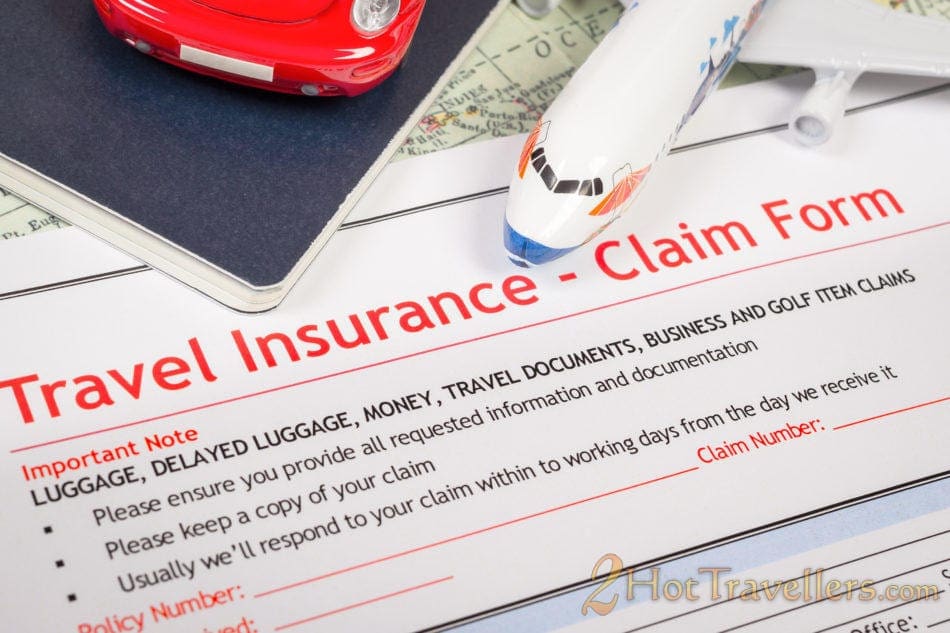 4. You don't need travel insurance in safe countries
It's interesting how most travelers who know they're heading to a third-world country especially a war zone one will invest in travel insurance. However, many travelers incorrectly assume that because they're traveling to a country they perceive as safe, they can skimp on insurance.
Perhaps less surprising, the DFAT survey also found almost a third of travelers think it's okay to visit developed countries without insurance.
The logic behind this one is baffling considering accidents, natural disasters, illnesses and other unexpected mishaps happen every day in every corner of the globe. Iceland consistently tops the charts as one of the 'safest' travel destinations in the world such as the United States and Europe. Hmmm…
This is simply not the case with most insurance claims relating to incidents occurring in popular destinations such as the United States and Europe. Hmmm…
Yet volcanic eruptions in 2010 and the resulting ash cloud grounded all flights in and out of Europe for weeks, stranding millions of passengers. And coronavirus pandemic proves that we cant' predict what will happen. Travel ban and quarantine measures have been implemented around the world.
Without insurance already in place, travelers would have had to fork out for extra accommodation and expenses to wait out the travel delays. Anyone due to start their holiday not only copped the grueling disappointment of missing out but likely any cancellation costs or lost deposits as well. 'Safer' doesn't always mean 'cheaper' when it comes to medical bills either.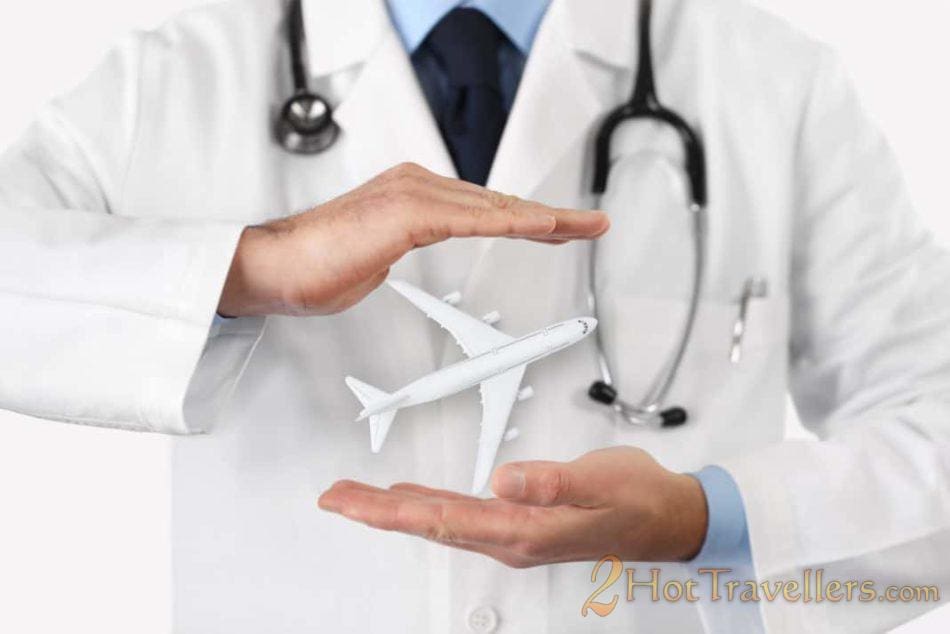 5. The government will cover any medical expenses
No. For Christ's sake! Regardless of how well prepared, healthy, and fit you are – if you cannot afford travel insurance, you cannot afford to travel. 
If you're unsure, check your countries travel medical insurance plans and IF they'll cover you for unforeseen expenses related to pre-existing conditions that have been stable prior to the start of your trip. To get the coverage you need, make sure to provide accurate and complete medical information when applying, and familiarize yourself with the exclusions and stability requirements in your policy.
It is advised to get travel insurance because the medical costs you incur overseas are not covered by Medicare and they can be significant. Be smart. 
6. You only need insurance if you're a thrill-seeker
Planning a dangerous adventure while you're away? Then you'll certainly want to get insurance (and check the fine print very closely to ensure you are covered for such risky activities.) But most claims are made for more mundane reasons such as lost luggage, travel cancellations, and medical treatment.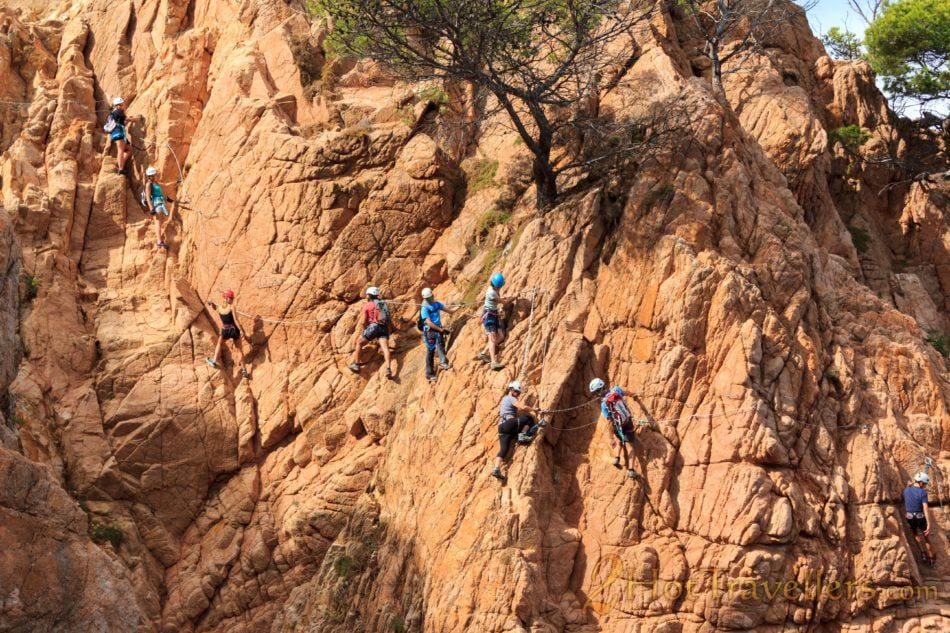 7. All household insurance policies provide protection
NOT ALL. Some household insurance policies may cover gear such as laptops, cameras, and other valuables while traveling. It may not cover much more. If you find yourself at your destination without your bags and you need a replacement wardrobe, or you break an ankle on the ski slopes and end up in a foreign hospital, you may not be able to rely on your household insurer to come to the rescue. Check your policy if you are unsure.
While you're at it, check your medical insurance to ensure it will cover major medical expenses that are incurred overseas or, worst-case scenario, medical evacuation from a foreign country.
8. You don't need to purchase travel insurance until the day you leave
If you can, it's worthwhile trying to purchase travel insurance as soon as you start booking your holiday.
It shouldn't cost you any more to take out travel insurance in the weeks leading up to your trip because you'll still be entering the same travel dates. But by purchasing it sooner rather than later, you may be covered should something happen in the lead-up to your trip which means you can no longer travel on those dates or have to make other changes.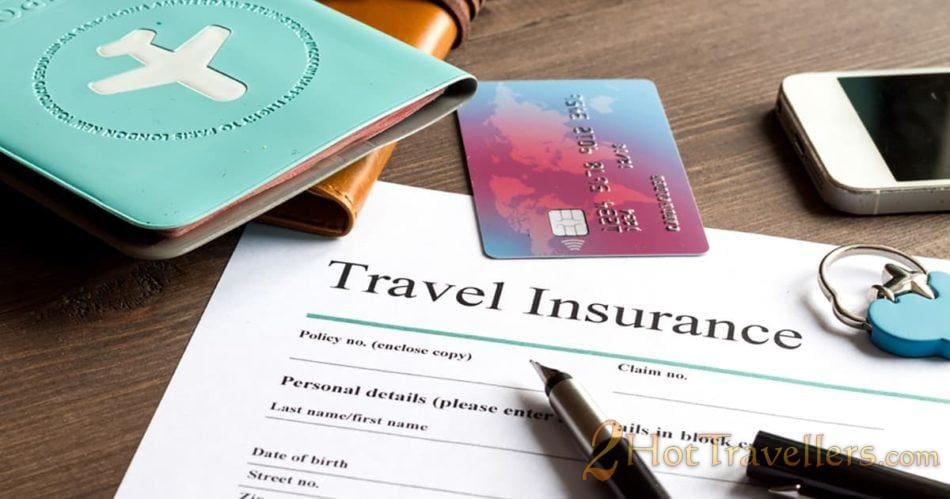 9. You'll be covered for everything if you book your trip on your credit card
It's great if your credit card includes international travel insurance that you simply need to activate.
You may or may not have sufficient coverage through your credit card plan. Contact your credit card company before you travel to clarify the type of coverage your card provides. Ask if you have medical coverage and not just travel accident insurance. Many credit card plans limit the trip lengths and do not provide coverage for pre-existing medical conditions.
See if you can upgrade the cover you've already activated, or look at what additional insurance you may want to add to give yourself peace of mind.
10. I can always get a refund from my airline
That depends. Many low-cost airfares are non-refundable and even higher priced airlines do not always help out with costs incurred by a traveler when a flight is canceled due to weather.
Unfortunately, many hotels, airlines, and attractions simply are not that understanding. Even if the hotel isn't paid for in advance, cancellation rules could cost you one night or the entire stay. And airline tickets, attraction tickets, and other pre-paid travel plans are rarely refundable. Travel insurance is often the only way to get that money back.
Without adequate travel insurance, you could face an unexpected bill for an overnight stay in a hotel, food, and incidentals (and even possibly a fee for rebooking the flight.) Even in an emergency, few airlines will refund the full cost of a flight so you'll find yourself out of pocket. Consult about affordable travel insurance options for your next trip!
Conclusion
Often most travelers forget or choose to neglect the benefits of travel insurance, and often regret not enrolling in a travel insurance scheme. For a small price every time you travel, you can preserve yourself a penny that can be reserved for even more sightseeing and exploration!
Consider yourself warned. Knowing the truth and ignoring the myths will make you a better consumer and a more informed traveler. Safe travels!
Don't forget your insurance! You never know when you'll need it. We suggest getting travel insurance.  Which coverage includes medical, trip cancellation, your belongings from theft or damage, baggage,  car rental coverage, and much more.