From bustling cities to stunning beaches and mountains, the Philippines has a lot to offer adventurous explorers. Here are three lesser-known Philippines destinations with incredible opportunities for finding future fun on holiday.
The Philippines is divided into three main areas: Luzon (the largest which includes Manila); a group of islands called the Visayas (including the major islands Panay, Negros, Cebu, Bohol, Leyte, Samar, and Masbate); and Mindanao, the second-largest island in the Philippines, found at the southern end of the archipelago.
Read: 21 Philippines Tourist Spots that Look Like Foreign Destinations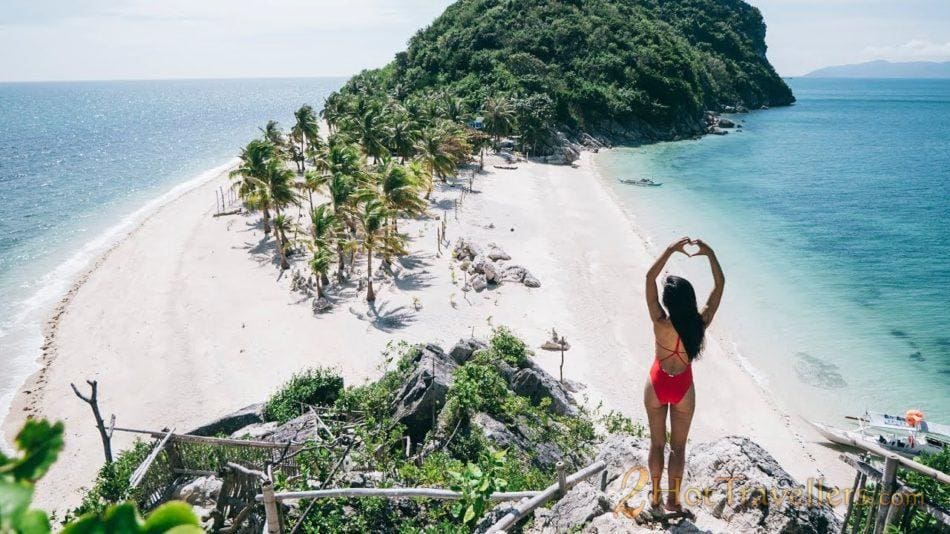 3 Philippines destinations for cool trendsetters
Bicol
One of the reasons to visit Bicol in the Philippines is the great Mayon volcano that stands at almost 8,000 ft in the Albay province of Bicol. The picturesque active Mayon volcano is dubbed as the nearly perfect cone of the world. The base of the Mayon volcano runs a 10 km radius and the crater has a radius of 500 meters.
ACTIVITIES:  Kick starts the adventure with an ATV ride traversing the rugged terrain and shallow rivers towards the lava wall of Mayon Volcano. Experience fun and adventure at its finest as you ride through forests, rivers, rice fields, and thousands of volcanic rocks along these exciting trails. 
For a more cooling experience, swim with the gentle giant "Butanding" whale sharks in Donsol or dive into the waters of Ticao Island and swim among the manta ray, sea turtles, and different species of fish above a seabed dotted with colorful corals. Or watch the evening sky brighten with the light of thousands of fireflies as they dance to the evening moonlight in Donsol River riding a boat.
For heart-pumping escapades, try downhill biking in Camarines Sur or water tubing down the challenging rapids of Malinao. The islands of Caramoan also offer rock climbing, bouldering, rappelling, cliff diving, and slacklining. .
From fresh sea urchin and lato in Pilar to a sweet and spicy chili ice cream in Legazpi, Bicol will also give you a unique gastronomical experience. What's more, there are many "pasalubong" (souvenir) shops filled with traditional ceramic and rattan wares and local delicacies like suman latik (rice cake).
HOW TO GO to Bicol:
Catch a flight from Manila to Legazpi, Naga, Catanduanes, or Masbate. One-hour flights from Cebu to Legazpi and Clark to Catanduanes or Naga are also available. Alternatively, for the truly adventurous, there are 8-to-14-hour bus rides available from Manila to Bicol's provinces and cities. The region may also be reached through a ferry from Samar.
3 Philippines destinations for cool trendsetters
Iloilo
There's a reason why Iloilo the "City of Love" become a trendsetter. It is a hidden gem, full of history and nature. Explore Iloilo holidays and discover the best time and places to visit.
Located on the island of Panay in the Philippines, Ilolio is a less-crowded alternative to a big city like Manila, which offers visitors a mix of natural wonders and human-made marvels. Iloilo is home to a host of historic sites, including centuries-old churches and grand estates; you can also check out Museo Iloilo to learn more about the indigenous culture of the area.
Iloilo is also known for the annual Dinagyang Festival, exquisite heritage sites, deliciously fresh seafood, and signature Ilonggo dishes. The city is also home to many Spanish-colonial churches, grand vintage houses, and old commercial and institutional buildings dating back to its heyday as the "Queen City of the South."
Activities: Visit Iloilo City's historic sites and heritage towns in the full-day city tour. You will definitely love the "City of Love" as you see and taste the best of what Iloilo can offer. We'll visit Casa Mariquit, the oldest heritage house in Iloilo. Step inside and be transported to the past – to around 200 years ago. We'll pay a visit to The Lady of Candles,  the first and only cathedral in Panay built-in 1864.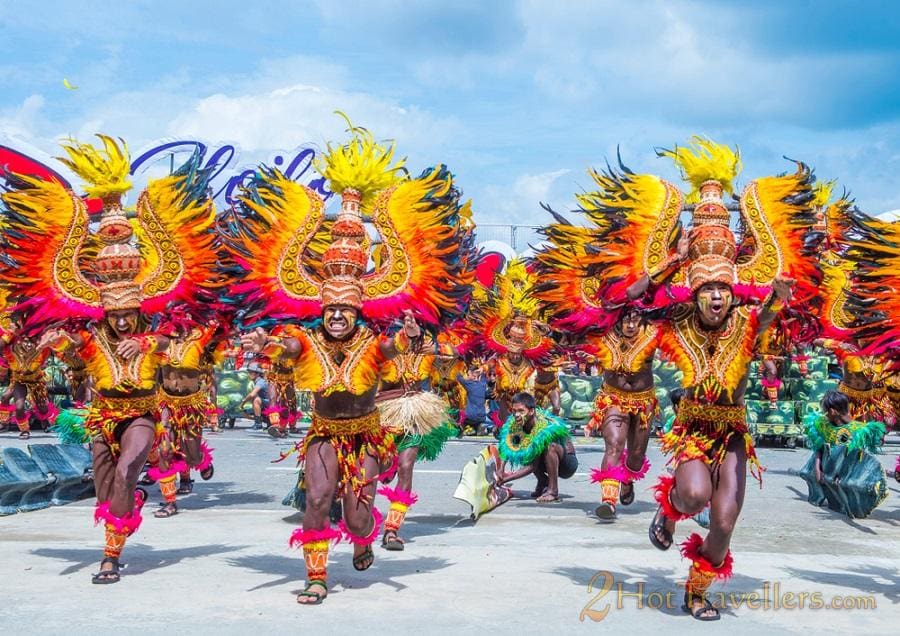 Jump on the Iloilo Farm Agricultural Tour and get your much-needed city break in Iloilo. From farming to the forest, experience an eco-friendly tour suitable for you and your family. A sprawling 7 hectares resort and 7 hectares farm of rolling hills in the province of Iloilo.
The City of Love surely Knows its way to your heart through a multitude of gastronomic experiences! Satisfy your hunger and senses as we take you to iloilo's must-sees and must-eats.
Join the Isla De Gigantes tour in Carles, IloIlo, and appreciate the sand, the sun, and the waters as you bounce from island to island. This escapade is perfect for beach and island lovers wanting a relaxing escapade with a seafood feast.
HOW TO GO: From Manila, hop on a plane for a short flight — or take a ferry from a city like Cebu, Cagayan de Oro, Bacolod, or Manila. There are also plenty of hotels to call on in Iloilo's City Proper district as well as some newer hotels in the Mandurriao area, plus other accommodations in the Jaro, La Paz, Molo, and Arevalo districts.
3 Philippines destinations for cool trendsetters
Siquijor
Siquijor is a magical place, in more ways than one. It is ever popular as being an idyllic small island getaway for those who appreciate nature at its purest, for hikers and bikers, and lovers of the ocean. Siquijor is also famous for its magic potions, shamans and sorcerers and is known as the magic island of the Philippines.
Siquijor has also known for its crystal-clear waters as well as its stunning beaches (including San Juan Beach, Siquijor Beach, Paliton Beach, and Salagdoong Beach). Nature lovers won't want to miss the 400-year-old ballet tree in Lazi with a natural pool at the bottom where you can let fish nibble on your feet, or Guiwanon Spring Park and its marvelous mangrove trees.
Activities: Take Siquijor 4 Days and 3 Nights Tour Package, visit various places that emphasize Siquijor's beautiful places. Get to enjoy and explore Siquijor's tourist spots.
Siquijor's long-time reputation as a place of magic and sorcery both attracts and repulses visitors. Swimming at Cambugahay Falls and Salagdoong Beach. And experience fish Spas at Old Balete Tree.
Take a visit to magnificent Paliton Beach. Get the chance to visit and explore Siquijor's tourist spots. Take a shot and Collect photos for a souvenir that you'll remember every time you see the name Siquijor.
Siquijor is full of "witches and voodoo" who practice faith healing. The most common of these healing methods is bolo-bolo, a form of healing involving a glass or bottle of water, a stone, and a bamboo straw. Many also use potions, herbs, and oils to work their magic. In fact, the best time to visit the island is during the holy week when healers from all over the Philippines converge on the island to "renew" their powers and concoct potions that will last the year.
HOW TO GO: From Manila, you can get a connecting flight to Dumaguete City in Negros Oriental and take a fast ferry (45 mins to 1 hour) or RORO vessel (2 hours) to Siquijor. Once you're there, it's easy to rent a tricycle or motorcycle to get around. There are also Department of Tourism (DOT) accredited tourist vans and accommodation options on the island.
ALSO READ:
3 Philippines destinations for cool trendsetters